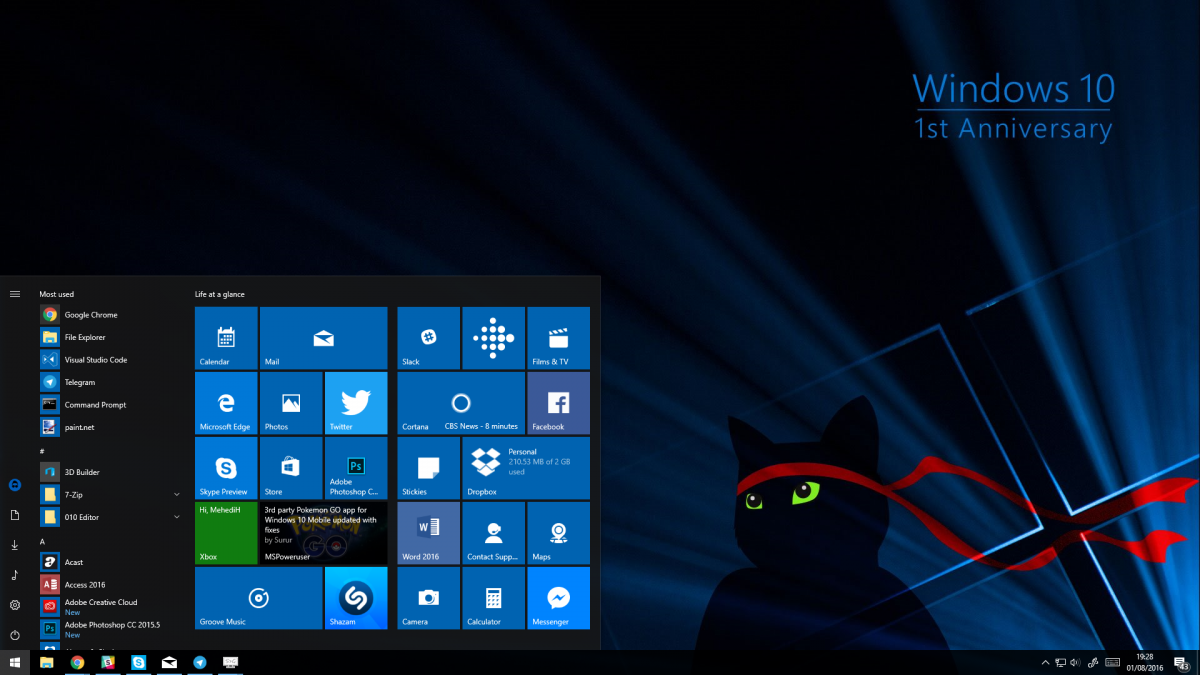 Microsoft released the first major update for Windows 10 earlier this week, known as the Anniversary Update (codenamed as Redstone 1). We have been hearing rumors about Redstone 2 and Redstone 3 for a while now – however, Microsoft has recently confirmed that the company will be launching two major updates for Windows 10 next year. In a blog post, Microsoft's Nathan Mercer stated:
"Today's release of Windows 10, version 1607 is initially considered the Current Branch (CB) and will become Current Branch for Business (CBB) in about four months from today. For a list of Windows 10 versions by servicing option, see Windows 10 release information. For more information about these servicing options, see Windows 10 servicing options for updates and upgrades. Windows 10, version 1607 is our third Windows 10 feature update released. Based on feedback from organizations moving to Windows 10, this will be our last feature update for 2016, with two additional feature updates expected in 2017."
According to reports, Microsoft plans to launch Redstone 2 in early 2017, possibly alongside some new Surface devices. Additionally, the company is expected to focus on Windows 10 Mobile with Redstone 2, which will be interesting to see. As for Redstone 3, the current plans to point to a release around August/September.
Microsoft has already started working on Redstone 2 internally for a while now, and the company should start releasing Redstone 2 builds to Insiders sometime soon. At the moment, we don't really know much about Microsoft's plans for Redstone 2, or even Redstone 3. The company just released Redstone 1 to the public, and Redstone 2 probably won't have any exciting new features in the first month or so when the company starts releasing Redstone 2 builds to Insiders.