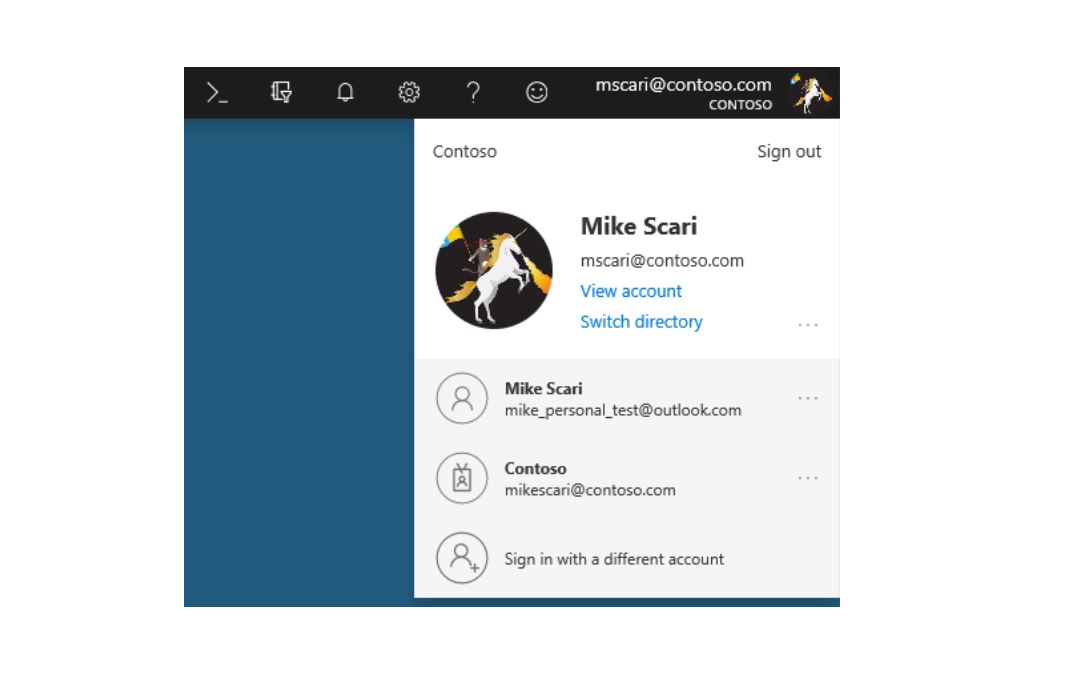 If you depend on Microsoft services everyday at both your work and home, you probably would have done the login process several times to switch between different Microsoft accounts. If you are a developer, then you must be well aware of the difficulty in switching between various developer Microsoft accounts. Microsoft is fixing this problem with the new Microsoft account manager. The new account manager will make it easier for you to use multiple accounts with Microsoft services. You can enjoy the following features with the new account manager.
Can sign in and out of your Azure Active Directory (AD) account or your Microsoft account.
Can view and switch between your remembered accounts.
Always have a link in the same place to view or manage your account.
Microsoft is now rolling out this new account manager to Azure portal users and it will be available on Azure DevOps, Office.com, Office online services like Word, Excel, and PowerPoint, the Microsoft Store, and more in the coming months.
Source: Microsoft