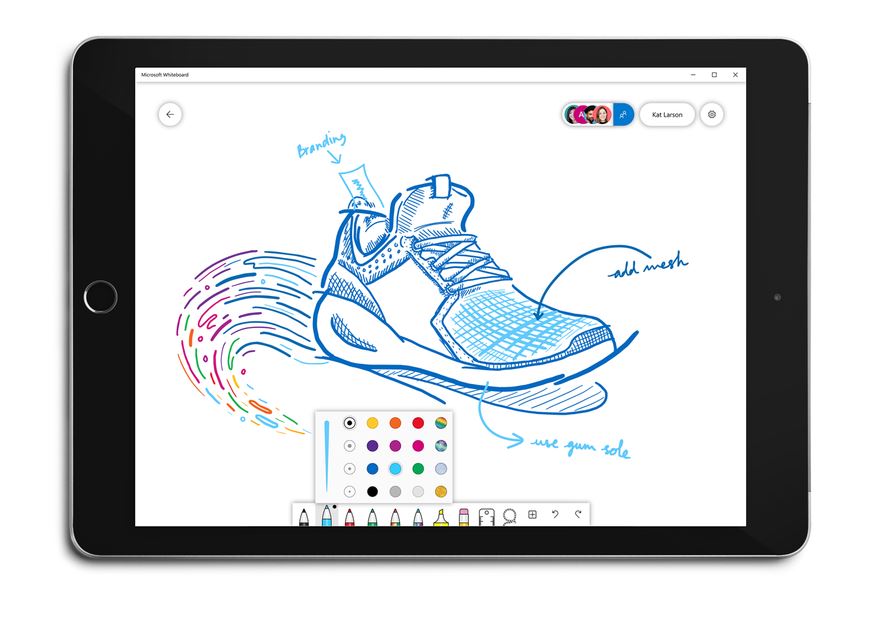 Microsoft today highlighted the new features that are part of the latest Whiteboard app update. Based on the user feedback, Microsoft has added 10 new pen colors and three more pen thicknesses, allowing users to express in new ways. To select the new colors and thicknesses, you can click on the pen you have selected to display the palette.
Until now, Whiteboard only allowed users to write on white background. With this update, you now have nine options for board color and eight types of gridlines. You can change in background in the Settings menu for any board.
For devices which does not come with pen inputs, Microsoft has added support for text entry using the keyboard. You can just select the text entry option from the contextual menu (right-click/long tap to view), and type whatever you want.
You can download this update from Microsoft Store and Apple App Store.