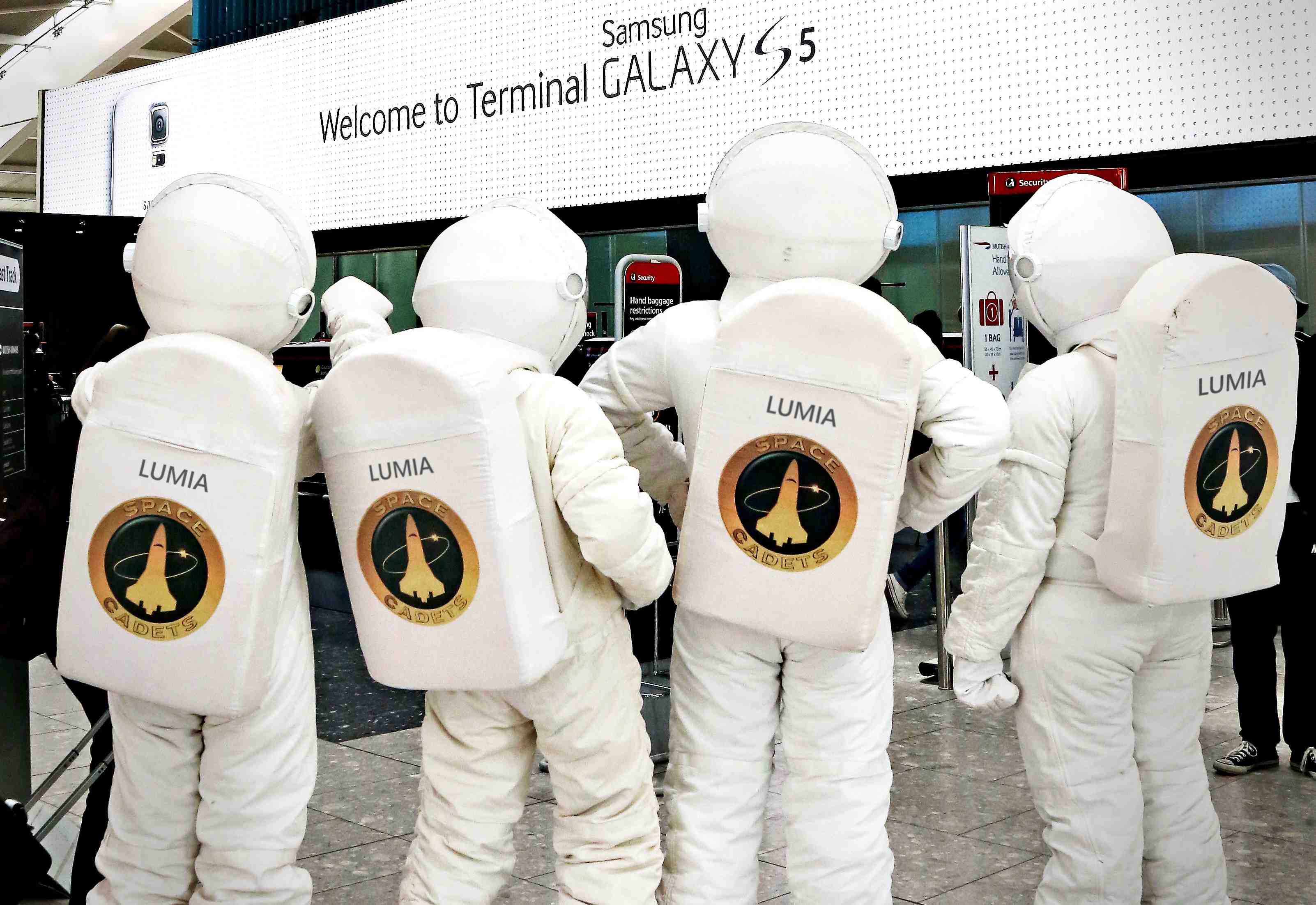 We have known Nokia for its innovative marketing approaches to promote their devices in the past. The Lumia devices marketing team now part of Microsoft is continuing their amazing work. Recently, Samsung took over the Heathrow's Terminal 5 to promote the Galaxy S5 device. They even renamed the terminal with their branding. Microsoft Devices team trolled Samsung's attempt by sending Lumianauts to Europe's busiest airport.
Read the story below,
Microsoft Devices gathered the excited Luminauts early in the morning to head to the airport in their brand new space-buggy. With one small step out of the moon-lander and a leap through the doors of Terminal 5, the Lumianauts set out to find the gate that would shoot them out of the world's gravitational atmosphere and into the Milky Way.

Once the brave Lumianauts stepped foot in to the brand new terminal, though, they quickly learned that there was no such thing as a flights to 'the Galaxy'. Rather, the terminal had taken over by advertising for another mobile phone company. With constellation map in-hand they bowed their heads in disappointment and rang HQ, "Microsoft…we have a problem."

While our Lumianauts sadly didn't make it into orbit this weekend, we can all console ourselves with the knowledge that the Lumia we have in our pockets is always out of this world.
via: Conversations
Find more images after the break.