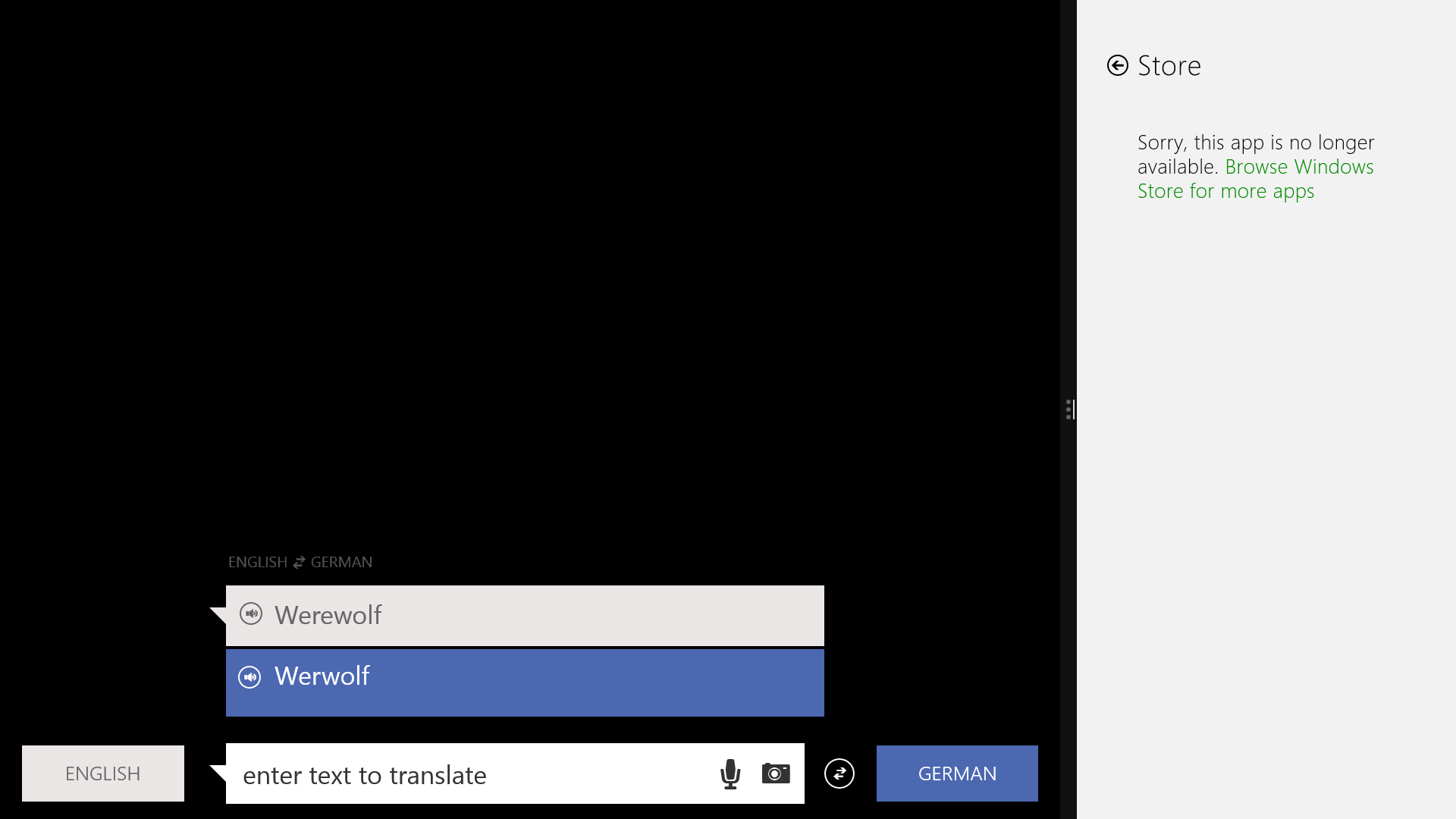 Last year we wrote that Microsoft has deprecated the Microsoft Translator app on older versions of Windows (Windows 8, Windows Phone 7.1 and Windows Phone 8) from March 20th 2017 and that already installed versions will stop functioning on April 30, 2017.
At the time Microsoft said Translator will remain supported on Windows 8.1 and Windows Phone 8.1 through a new update and that users needed to ensure their app is updated before April 30, 2017, to ensure it will continue to function.
Today multiple Windows 8.1 users are complaining that their installation of the app is no longer working and that the app is no longer available in the Microsoft Store.
According to one user who spoke to Microsoft Support, the app has indeed been discontinued for Windows 8.1 also.
The app was quite fully featured, with camera and voice translation; Live Tile updates; offline translation; and Windows 8.1 snap.
The current version of the app, linked below, notes a minimum requirement of Windows 10.  Of course with Windows 8.1 only having less than 6% market share, and having exited mainstream support in January this year, this may simply be another sign that it is time to upgrade.
Are any of our readers affected? Let us know below.
Developer:
‪Microsoft Corporation‬
Thanks, Hans for the tip and screenshot.