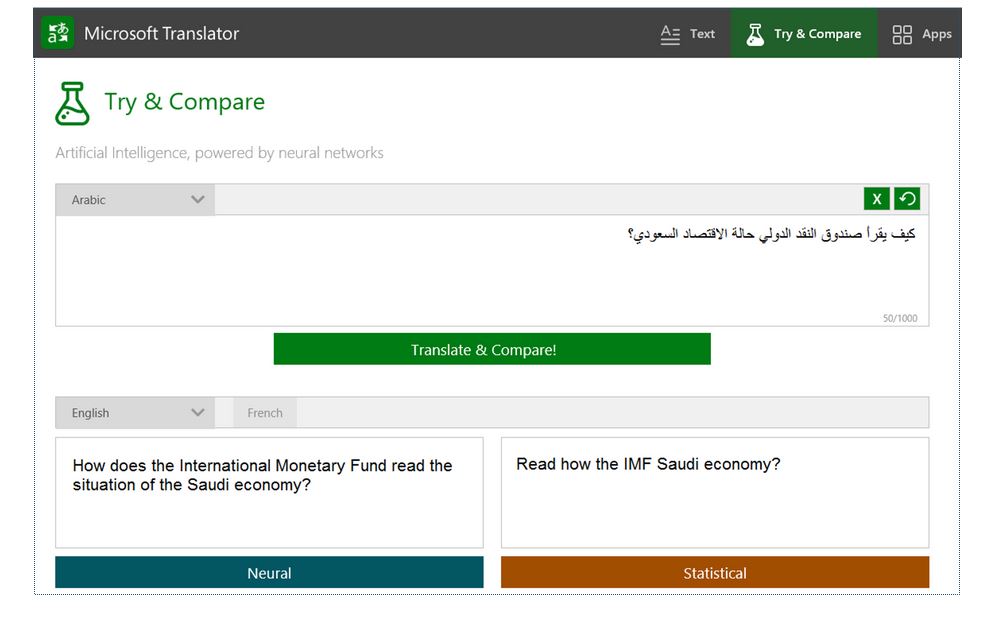 Microsoft today announced that neural networks are now powering all the speech translation on Microsoft Translator. Microsoft also announced that this technology is now available to all developers and end-users who want to use the Microsoft Translator speech API to integrate the technology into their apps and services.
In addition to the nine languages supported by the Microsoft Translator speech API, namely Arabic, Chinese Mandarin, English, French, German, Italian, Brazilian Portuguese, Russian and Spanish, neural networks also power Japanese text translations.
Because of how neural networks functions, they better capture the context of full sentences before translating them, providing much higher quality and more human-sounding output. Microsoft also mentioned that its use of neural networks for speech and text translation is still at an early stage, but it is producing superior translations to what Statistical Machine Translation provides. You can try and compare the improved quality of these new neural network models by testing translations at https://translator.microsoft.com/neural.
Neural network-powered translation is available for app developers using both the speech and text APIs:
All speech API calls are neural network-powered beginning today.
Text API calls using the "generalnn" standard category are powered by neural networks for translations between the above 10 languages. Learn more about standard categories here.