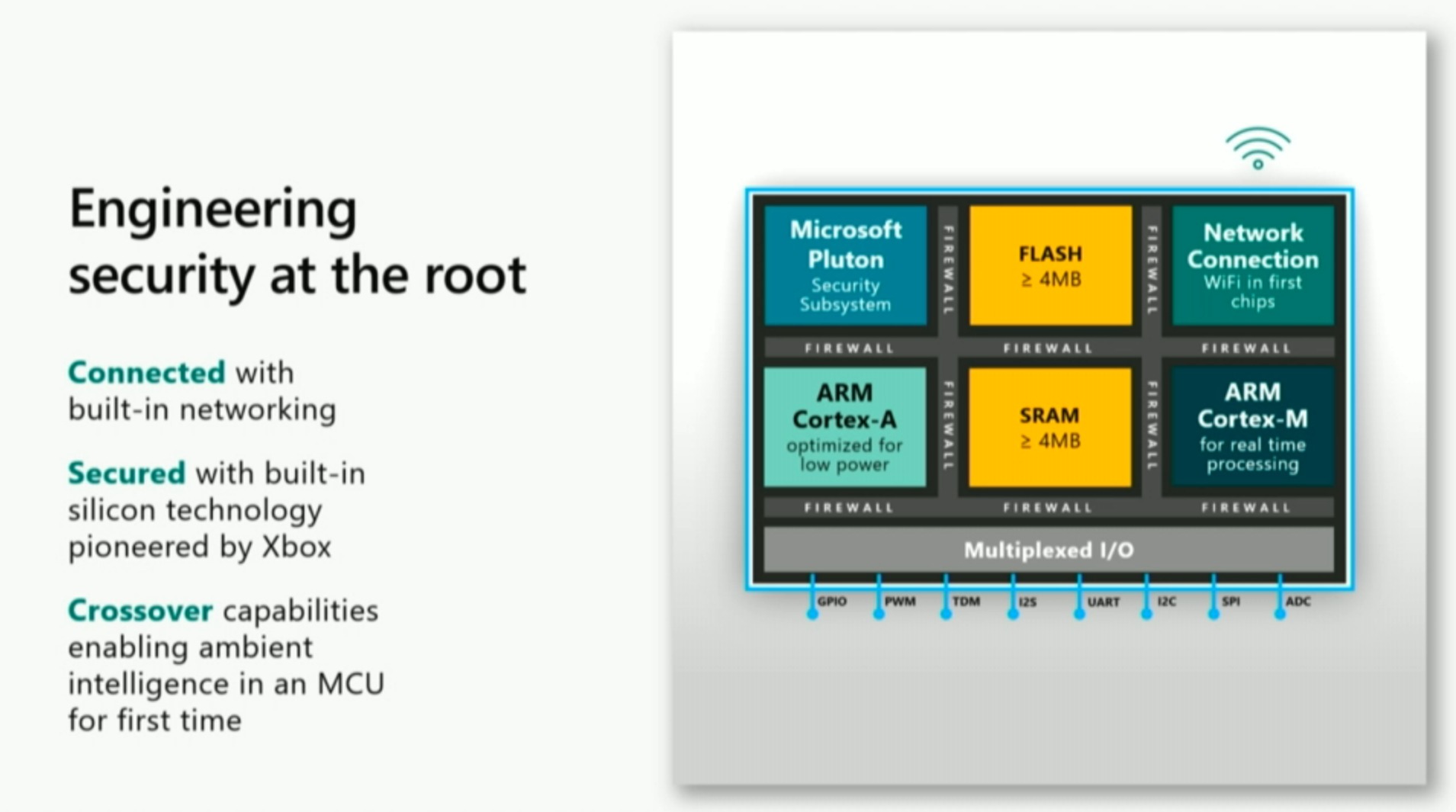 Microsoft has applied for a trademark for Microsoft Pluton, their IoT security subsystem for Azure Sphere.
Pluton is the secure boot system which ensures the firmware and hardware has not been compromised and ensures that communication with the Azure back-end is secure. It also controls the Wi-Fi hardware to ensure compromised IoT applications cannot be highjacked for botnets and other nefarious uses.
Pluton has been time-tested as part of Microsoft's Xbox firmware protection which should make it just about as secure as Microsoft can make it.
Azure Sphere itself is the whole system of an ARM SOC, likely the Mediatek MT3620, the Pluton security co-processor which is firewalled from the Linux-based Sphere OS,  and the connection to Microsoft's Azure Sphere cloud.
Azure Sphere is being sold as a turnkey solution for companies who do not want to do the hard work of keeping their devices secure and updating their firmware. Microsoft is making the whole system available as an open-source solution, hoping to make money on the back-end controlling and monitoring the IoT devices of other companies.
See Microsoft's video intro for the technology below and read more about the system here.