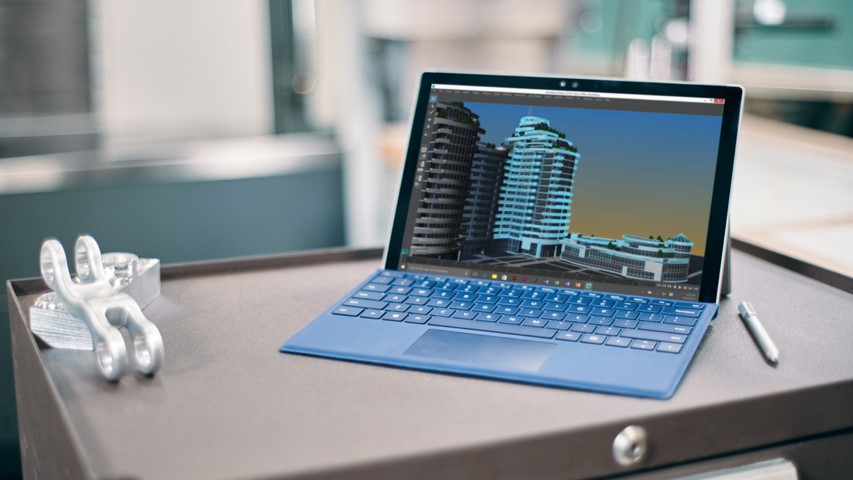 Apple was the only OEM to grow tablet shipments in the last quarter, largely due to the introduction of the $329 iPad.
Now, according to a report by Bloomberg, Microsoft is set to follow suit.
The cheaper Surface could hit the market as early as the second half of 2018 and Bloomberg reports will have 10-inch screens and more rounded edges. We have heard earlier Microsoft will be aiming these devices at the education market where such features are important. The tablets will also drop the Surface Connector in favour of standard USB-C. They will also be lighter with around 9 hours battery life. The limited battery life is due to the devices using Intel chipsets rather than ARM, which seems to me to be a missed opportunity, given lower expectations associated with cheaper and smaller tablets.
The Surface devices will run Windows 10 Pro, have 64 to 128 GB storage and an LTE version will be available. It will retain the iconic built-in kickstand.
The tablet is expected to retail for around $400 without a keyboard cover or stylus. Microsoft is said to be working on cheaper accessories for the cheap tablet, to make a bundle more affordable.
Microsoft has attempted to make cheap Surface tablets before, both with ARM and Intel processors, but in both cases eventually dropped the line. Do our readers think Microsoft can make a sustainable business with low-end hardware? Let us know below.