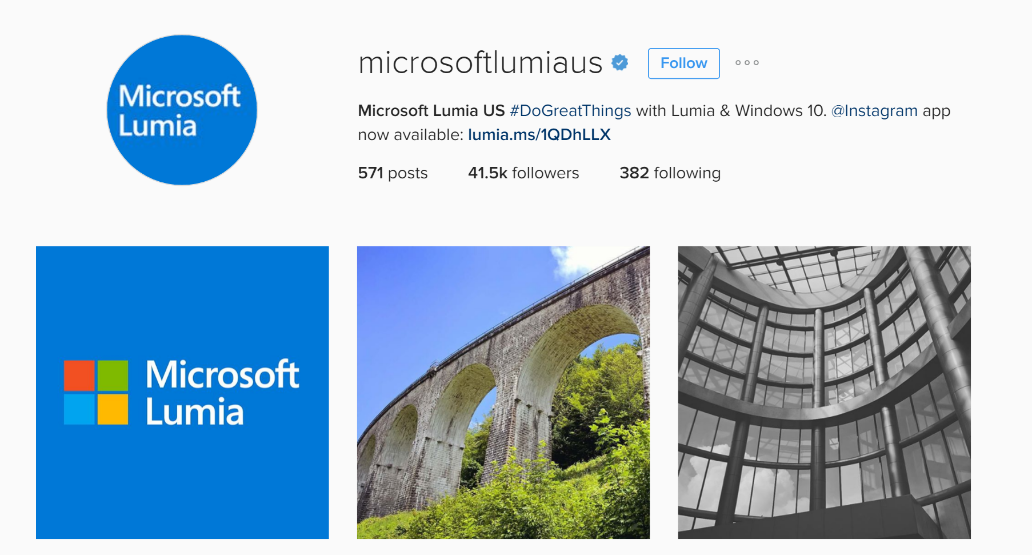 Microsoft recently started shutting down its regional Lumia accounts on Facebook and Twitter. Today, the company's Lumia US account announced that it is also shutting down its Instagram account. Similar to its Facebook and Twitter accounts, the company is merging the regional accounts with the main Lumia account (@microsoftlumia) on Instagram. According to Lumia US, they're merging with the main Microsoft Lumia account to "become a part of the international, larger, Microsoft family."
In a statement on Instagram, Microsoft's Lumia US account stated:
Our Instagram account will soon be @MicrosoftLumia. Don't worry, you don't need to do anything and you'll still get beautiful images shot on a#Lumia straight to your feed. This is all to make it easier for you to be part of our international, larger, Microsoft family.
Furthermore, in a FAQ page, the company answered some of the questions you might have about the recent mergers:
Why are you closing this account?

This account is being merged with your local Windows or Microsoft account to help us become a part of the international, larger, Microsoft family.

What happens after closure?

Once we merge this account, you will still see Microsoft Lumia updates, however, the key change is that you will also receive general Microsoft/Windows updates.

Is this linked to the Microsoft restructure across the organisation?

Microsoft Lumia are simply merging their accounts so that everything can sit under one, unified, global page.

Who do I contact if I need local support?

If you need further assistance with your device please follow this link to get more help: http://microsoft.com/mobile/support

Why is my local Lumia page becoming a support channel?

We want to make sure you have answers to all of your Microsoft Lumia questions, therefore some channels will be staying open to answer these local requests.

What can I do if my local Lumia channel has been closed and is not merging with another?
What do you think of this development? Let us know in the comments below.