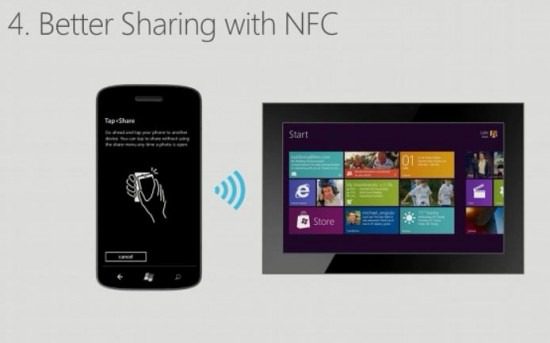 NFC is a new technology to both Windows Phone and Windows 8, but from Microsoft's demoes will form an integral part of Microsoft's experience going forward, both for setting up connections and sharing, and also for mobile payments.
Underlying this new dedication to this technology, which has so far mainly been driven by Google, Microsoft will be delivering the keynote at NFC World, which runs from the 17th-19th September.
The keynote will be delivered by John Skovron, Group Product Manager of the team of Windows Phone 8 .
The event will also open with a panel discussion led by Microsoft entitled "NFC and Wallet on Windows Phone 8: People first" which will highlight Microsoft's mobile wallet experience.
Other attendees of note include Mung Ki Woo of MasterCard, Anne Bouverot of the GSMA consortium , Thierry Millet from Orange, Hankil Yoon from Samsung Electronics, Koichi Tagawa from the NFC Forum and Philippe Vallée from  Gemalto.
Read more about the event at the NFC World Congress site here.
See a video of Microsoft's NFC vision for Windows Phone 8 after the break.