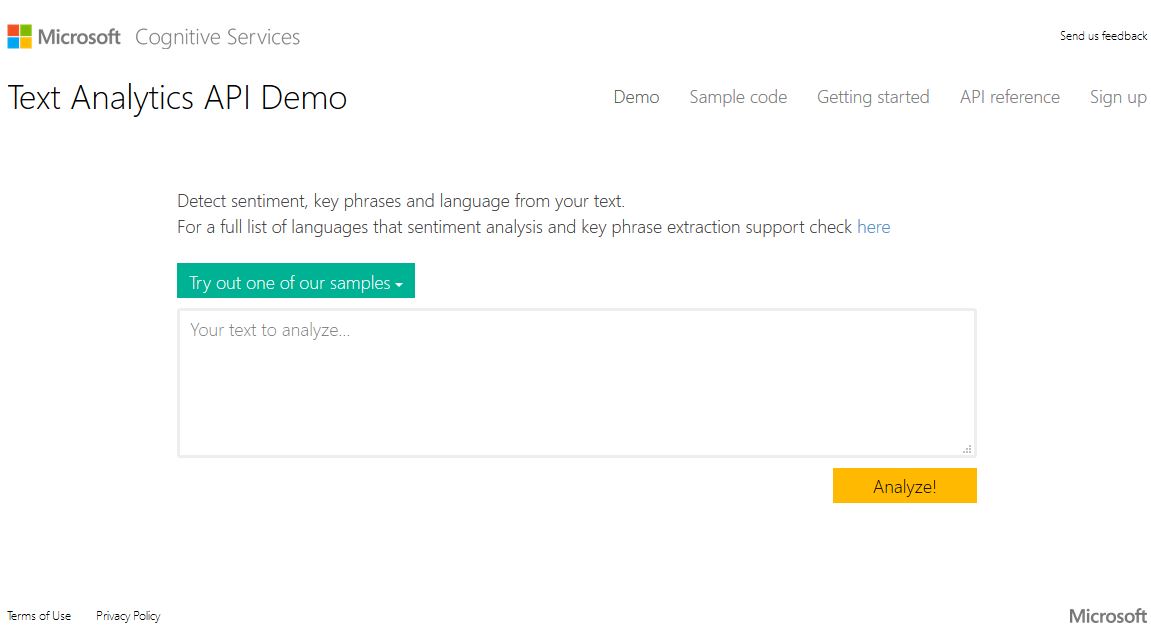 Text analytics involves natural language processing to extract meaningful structured data from text, and often includes areas such as sentiment analysis, entity recognition and linking, and text clustering. Microsoft Text Analytics API which comes as part of the Cortana Intelligence Suite allows customers to easily analyze sentiment, extract key phrases, detect topics and detect language for various kinds of text using few lines of code.
Yesterday, Microsoft announced the launch of new capabilities for their Text Analytics API. Sentiment analysis can now be performed in English, Spanish, French and Portuguese, and key phrases can be extracted from text in English, Spanish, German and Japanese. These features are in addition to their ability to recognize the language of text in 120 languages, and topic detection for English documents.
These features can be tested using their demo experience, and you can get started for free by signing up in the Azure Portal.