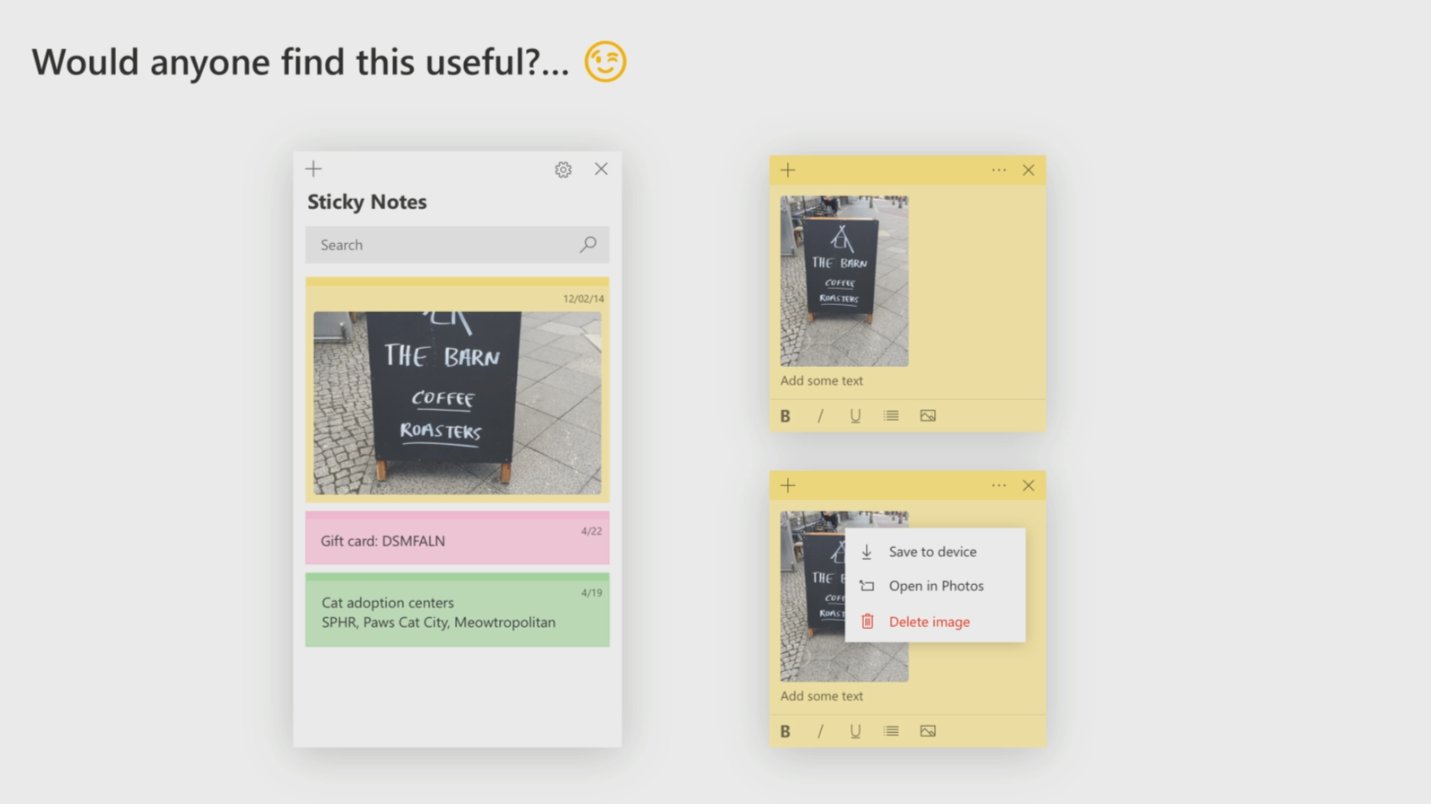 Few apps have improved as fast or as much as Microsoft's Sticky Notes app, which is now a productivity powerhouse which syncs across all platforms near instantly.
Now Microsoft has teased another new feature:
What say you? ? #WindowsInsiders pic.twitter.com/FeUdYINvAi

— Jen Gentleman ? (@JenMsft) November 20, 2018
It appears Microsoft is working on adding the ability to embed pictures in Sticky Notes, which, especially on Mobile, will make it easier to create reminders and notes.
Microsoft's Jen Gentleman is teasing the feature as for Insiders first, which presumably means an update is on its way soon.
Non-Insiders can find the current version for Windows 10 at the link below.