Microsoft Teams is just getting better day by day. Yesterday, Microsoft revealed a new feature that will be loved by millions of Skype for Business users. When you add someone to an already going on conversation, most of the time, the newly added person should be briefed about what you were discussing so that he will better understand the conversation.
With a new feature, Microsoft Teams will now allow you to share the chat history when you add somebody to a chat. And you can also decide how much history you want to share. You can either include the whole conversation history or include history from certain number of days.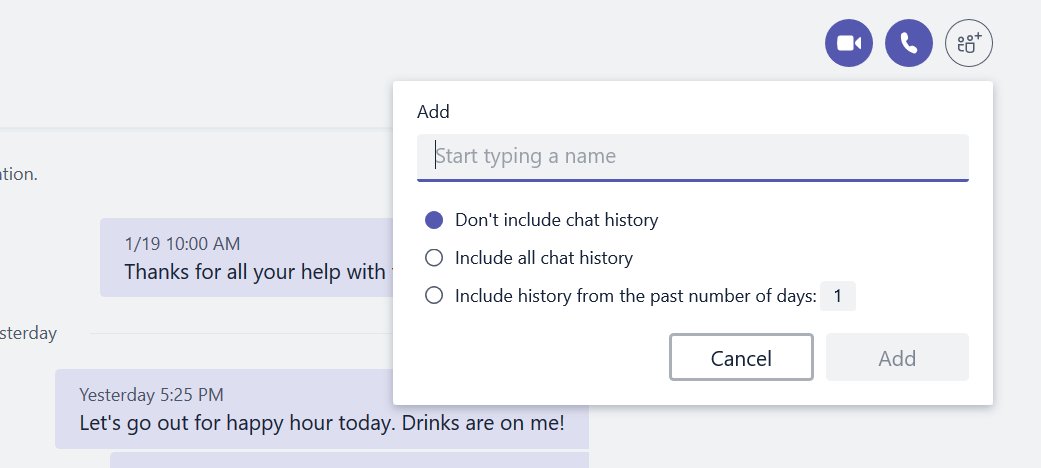 This new feature will help millions of Teams users to better understand the context of the conversation by going through chat history.