When we are doing something important on our PCs, if a chat notification arrives, we might get distracted replying to them because we need to switch to the chat app first, send the reply and switch back to the app we have been working on. Most of the time when we receive chat messages, we reply to them with a single word or a few words. Microsoft Teams has now made it easier to reply to chat messages without getting distracted as you can now respond to a chat message directly from the toast notification.
Just click the Reply button that appears on the notification, a text box will appear right there, type in your message and press enter to send the message.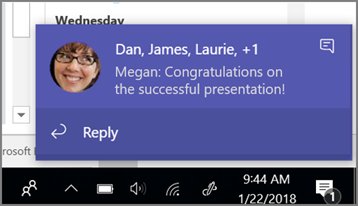 This is a nice little improvement that will be welcomed by millions of Teams users around the world.