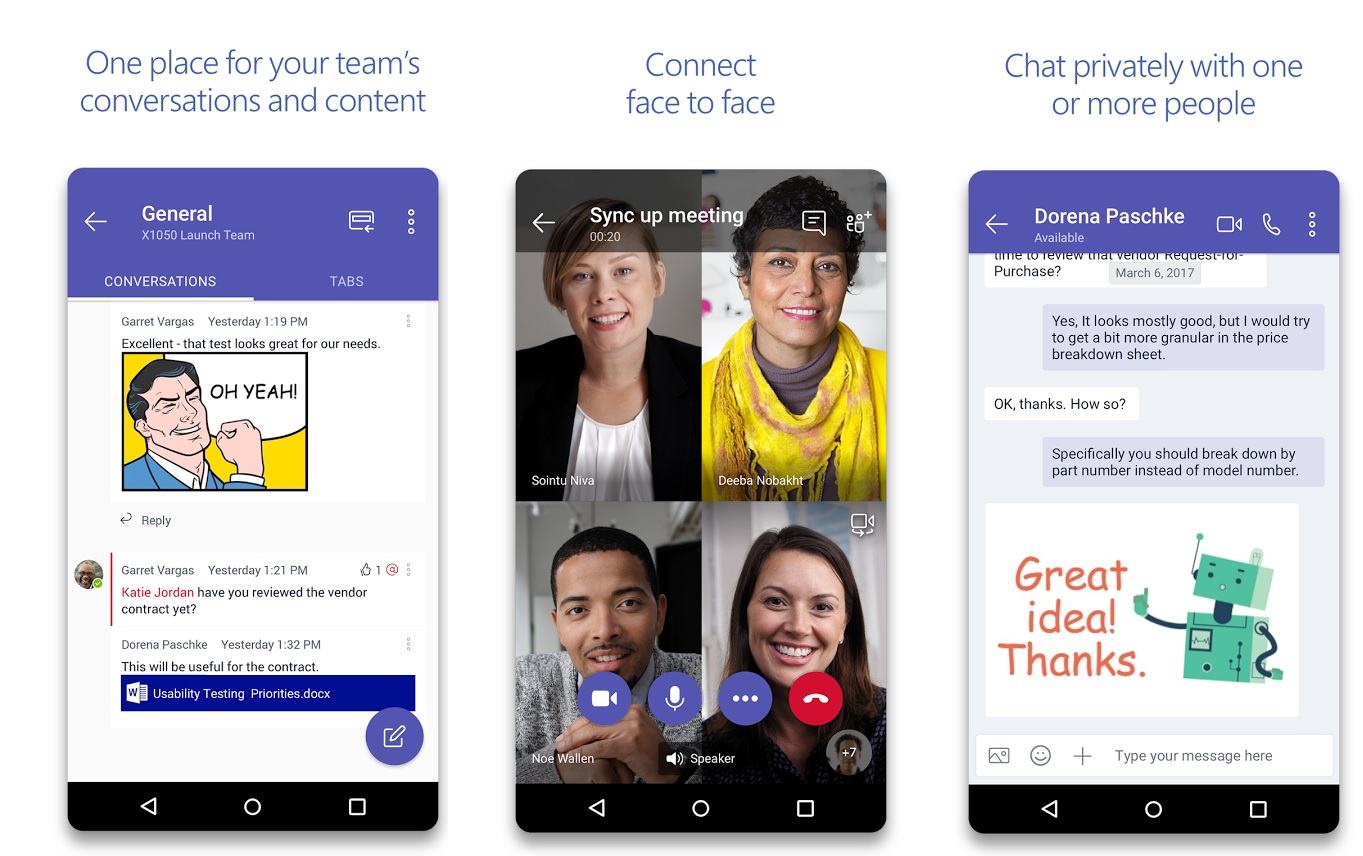 Microsoft Teams app for Android devices got updated today in Play Store. This update comes with new features for meeting experience. You can now share a video while on a call or in a meeting. With the companion mode, you can now share additional content from your phone in a meeting.
This update also brings support for actions on O365 connector cards. Whether you are filling out a survey, approving an expense report, or updating a CRM sales opportunity, Actionable Messages enable you to take quick actions right from within Teams.
As always, Microsoft has also included bug fixes and performance improvements in this update.
Download the updated app here from Play Store.