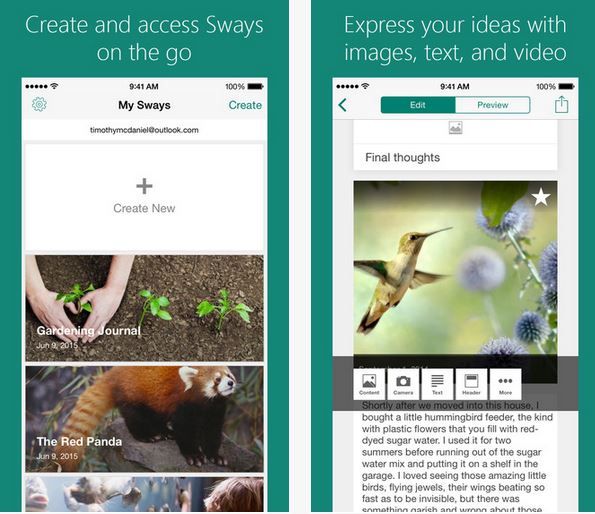 Microsoft today updated the Sway app for iOS devices. This new update comes with improved sharing experience. This update also now allows you to get embed code for sharing it in your website. Read the full change log below.
What's New in Version 1.16:
Sharing – Sharing Sways is quicker and easier.
Embed code – You can get an embed code for sharing your Sway in a website.
Bug fixes – We're always improving Sway. We've fixed several miscellaneous issues in this release.
Sway is a digital storytelling app that makes it easy to create visually striking presentations, newsletters, and personal stories to share with others. Just add your content, and Sway will do the rest. Download it here from App Store.