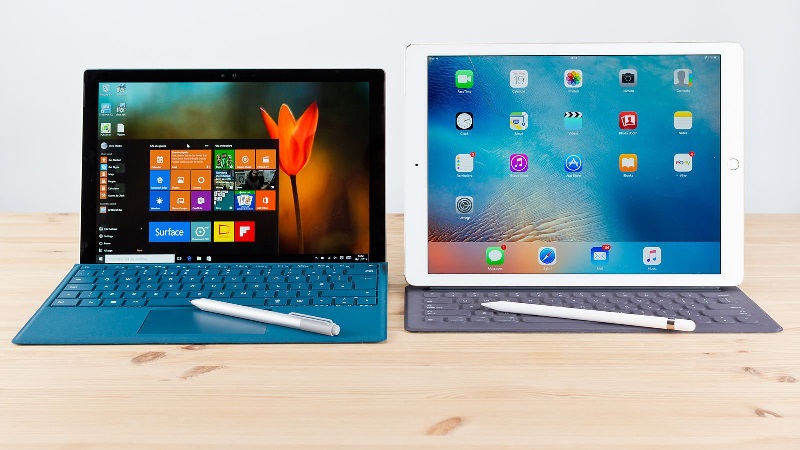 According to market analyst firm Canalys Microsoft is beating Apple when it comes to the enterprise tablet market in UK.
Microsoft managed to sell more than double the number of Surface Pro tablets into enterprise compared to the iPad Pro in Q1 2016.
In the period the iPad Pro sold 107,000 units while the Surface Pro moved 275,000, up from 83,000 a year ago.
Importantly the data is only for the enterprise market, with Apple tablets handedly outselling Surface tablets in the consumer market.  The consumer market however appears to be in decline, down 8% in UK in Q1 2016 and Apple's strategy of turning to the enterprise market appears to not be as successful as they have hoped.
"One of the problems facing Apple is price, the other is familiarity and applications," said Tim Coulling, senior analyst at Canalys.
The Surface is an "easier sell" to businesses because of compatibility with the existing corporate infrastructure. "It is a difficult market for Apple," said the analyst.
The iPad Pro's high price remains a barrier to adoption he said.
"People don't necessarily want to pay the price and aren't that impressed with the pen," said one. "Business customers want the iPad Air and education customers the Mini."