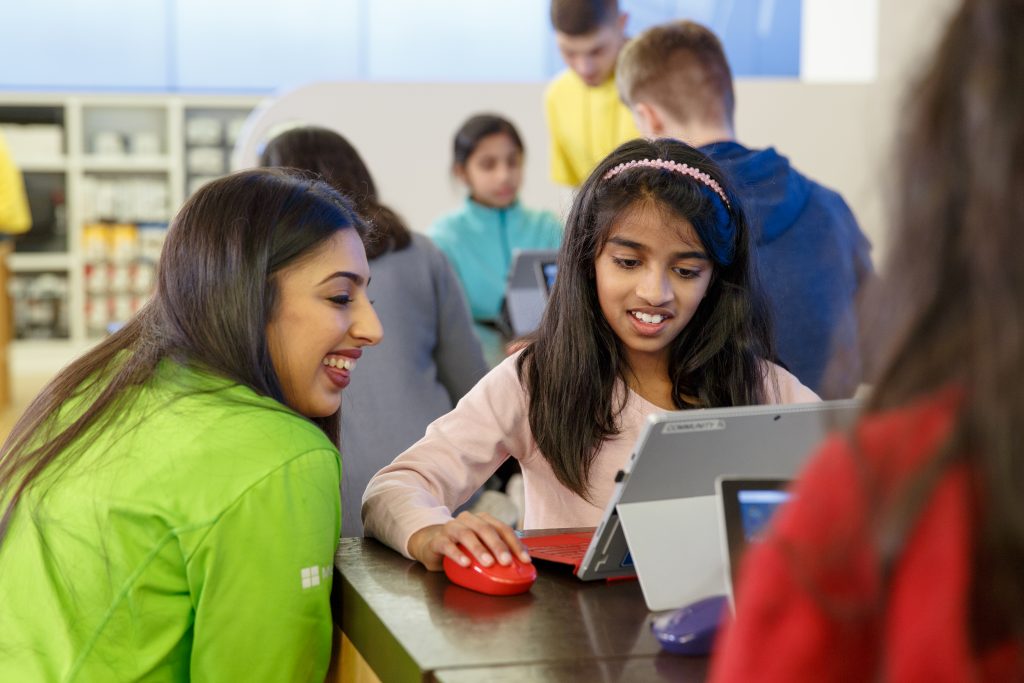 Microsoft Store today announced new YouthSpark Summer Camps for students for students ages 8 and up in the U.S., Canada and Puerto Rico where they can learn coding, robotics, moviemaking and philanthropic skills. Microsoft Store came up with this year's YouthSpark Summer Camp curriculums with the help of education experts in the field and with input from local store associates. This is the first time I'm hearing about philanthropic skill development. Microsoft mentioned the following in their blog post regarding this new philanthropic skill training.
The first-ever philanthropy camp, Create A Difference In Your World, pairs technology with philanthropy, teaching students how to assemble an actionable plan to drive fundraising, volunteering and awareness for a humanitarian goal close to their hearts and community.
At the end of the camp, you can expect the students to learn about programming an expressive robot, making movies with 3D and Mixed Reality, and getting an early grasp on coding with Minecraft.
You can register for summer camps here.