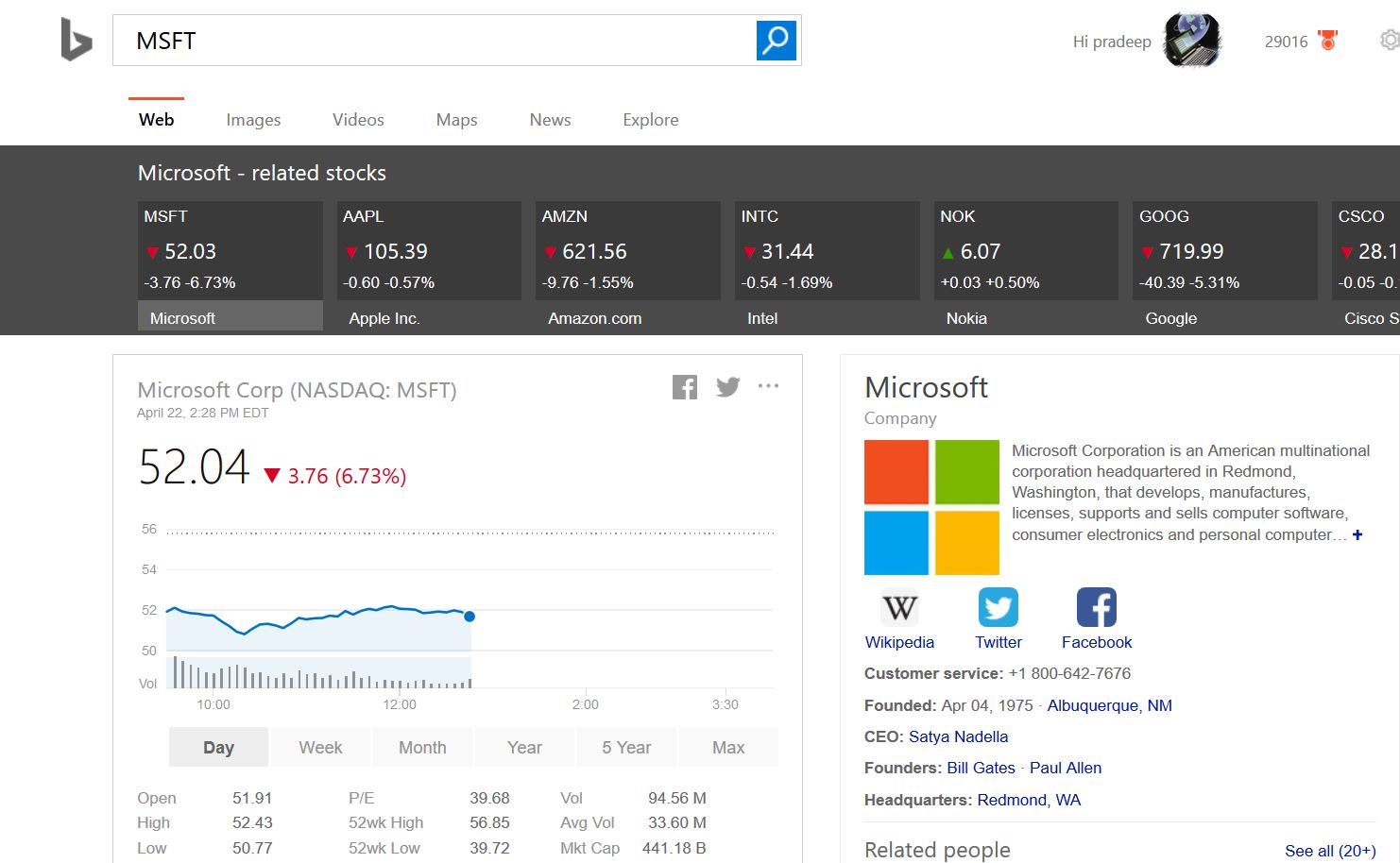 After missing analyst estimates in the quarterly earnings yesterday, Microsoft's stock value is down nearly 7% since morning, which also means market capital is down nearly $30 billion. Market is expecting that Microsoft's stock is on course to suffer the biggest percentage decline since it tumbled 9.3% on Jan. 27, 2015, which also followed disappointing quarterly results.
Microsoft yesterday announced the following results for the quarter ended March 31, 2016:
Revenue was $20.5 billion GAAP, and $22.1 billion non-GAAP
Operating income was $5.3 billion GAAP, and $6.8 billion non-GAAP
Net income was $3.8 billion GAAP, and $5.0 billion non-GAAP
Earnings per share was $0.47 GAAP, and $0.62 non-GAAP
Microsoft's net income dropped 25 percent year over year, to $3.76 billion, or 47 cents per share, while revenue fell more than 5 percent, to $20.5 billion. Excluding items, Microsoft reported revenue of $22.1 billion and 62 cents per share. Wall Street analysts had forecast $22.09 billion and 64 cents per share. Microsoft's guidance for the next quarter was also below analyst's expectations.
Read more about Microsoft's yesterday earnings report here.