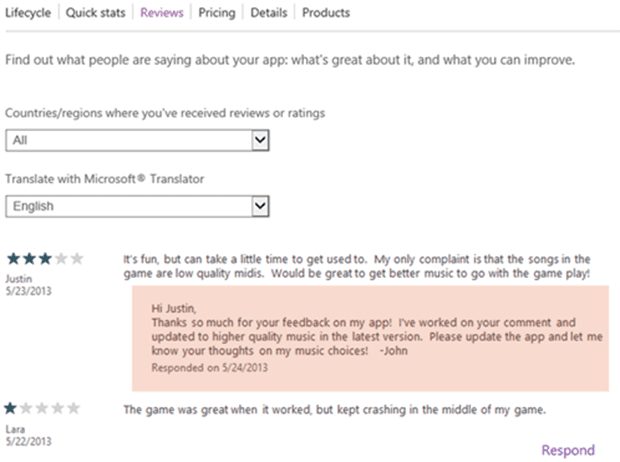 On their developer blog Microsoft has announced the start of trials of Developer Response to reviews left in the Windows Phone Store.
The ability will be built into the Dev Center, and will initially only be available to select developers, and to Windows Phone 8.1 users and Windows Phone 8 users in USA. When a developer responds to a review the user will receive an email from Microsoft with the comment.
To prevent abuse users will be able to report developers through the Report Concerns feature, and abusive developers will have their developer access revoked.
The service will initially be available as early as this week, and will roll out to more developers in May and beyond. Developers will be chosen based on the number of downloads their app receive. Developers do not need to otherwise apply.
Read more at the Windows Blog here.