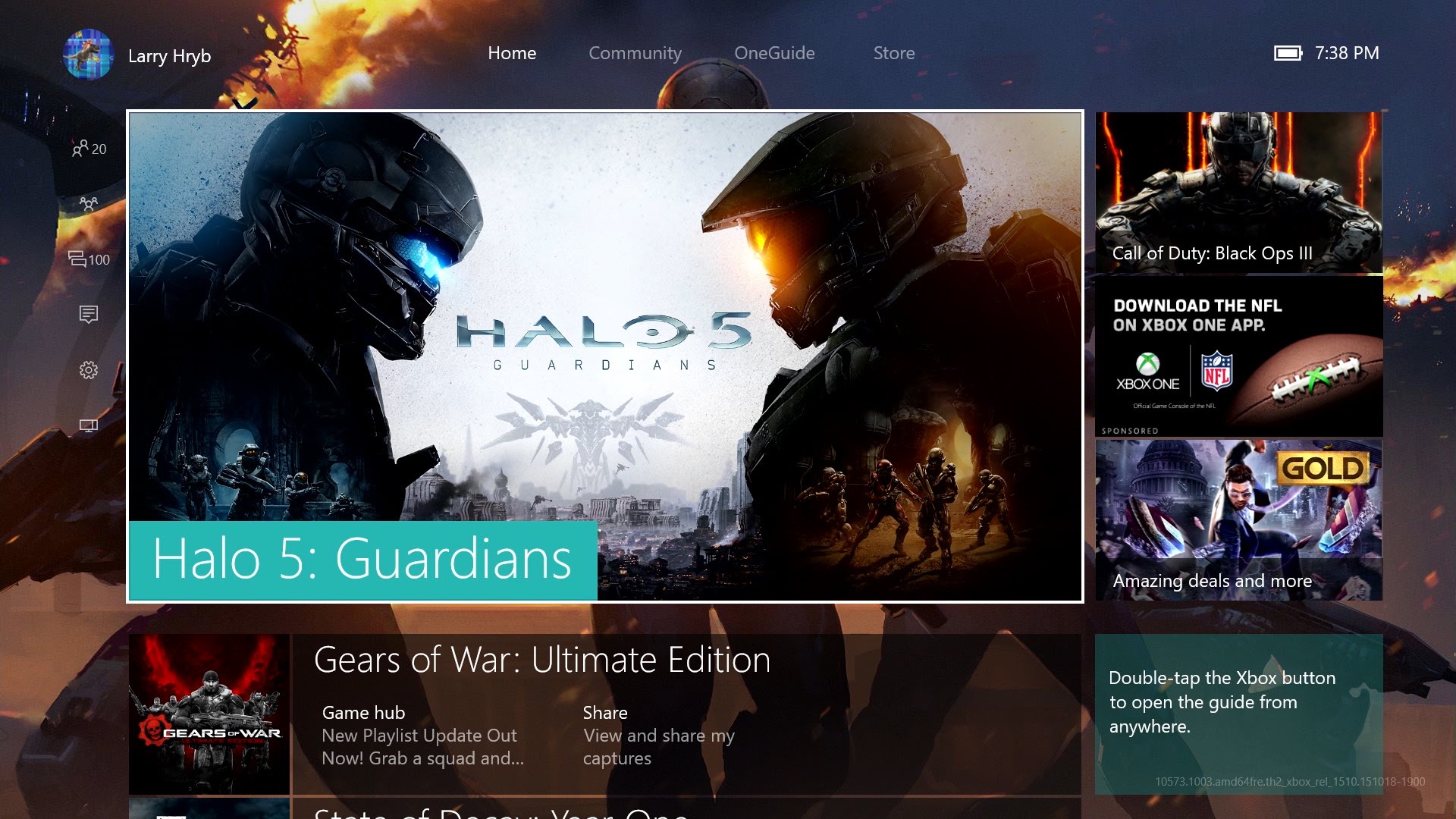 Microsoft has started rolling out a new update for the Xbox One Preview today. The company has released build 14381 (rs1_xbox_rel_1608.160701-2142) for the preview today which introduces numerous bug fixes for the Xbox One. Here is the changelog:
My Games and Apps not launching correctly for some users.
Cortana fixes for Record that and localization fixes.
Narrator fixes for size of games being incorrect and apps and games out of order.
Store fix to resolve a crash when changing your Payment instrument.
Pins reverting to Previous locations is fixed.
Localization fixes – German fix for Sharing on Xbox Live
Incorrect battery icon fixed for some users
As per usual, the latest update includes a few known issues which you can view below:
Sometimes Cortana reports a poor network connection, when the network connection is fine.
Cortana may occasionally freeze at "Warming up…" and become unresponsive.
See-It-Say-It sometimes fails to turn on when first launching an app, but will turn on after using a voice command from within the app.
When saying "Hey Cortana" on the Home dashboard with a game minimized in the main tile, Cortana may become unresponsive.
The latest update for the Xbox One Preview should be available later today, and you'll be able to install it on your Xbox once it's available.