Is Copilot the best AI companion out there? Help us find out by answering a couple of quick questions!
Microsoft has launched a new and faster Teams experience. With the new Teams, Microsoft aims to provide "a faster, simpler, and more flexible experience" to help you save time and work together more efficiently. More specifically, the new Teams is up to 2X faster and is optimized to use up to 50% less memory.
Microsoft partnered with an independent benchmarking firm GigaOm to test the performance of new and classic Teams across three different laptops, including low-end, general-purpose, and high-performance ones. Below are the findings of the test:
Install app up to 3X faster
Launch app up to 2X faster
Join meetings up to 2X faster
Switch chats/channels up to 1.7X faster
Consume up to 50% less memory
Consume up to 70% less disk space
Aside from speed, the new Teams experience allows you can sign into multiple organizations and accounts simultaneously and receive notifications for all your accounts, irrespective of which one is currently in use, thus ensuring simplified IT management. It also comes with enhanced data security for businesses.
If you are in the public preview program, you can try the new Microsoft Teams for Windows right now. To try the new Teams, switch the Try the new Teams toggle, which you will see in the top left corner of the Teams app. If you are in the Targeted Release Program, you will see the Try the new Teams toggle starting mid-April 2023. Also, if you want to switch back to the classic Teams, you can turn off the toggle whenever you want.
Before switching to the new Teams, here is something important that you should remember: support for third-party apps, Line of Business (LOB) apps, advanced calling features such as call queues, and advanced meeting capabilities, including breakout rooms, are not available on the new Teams.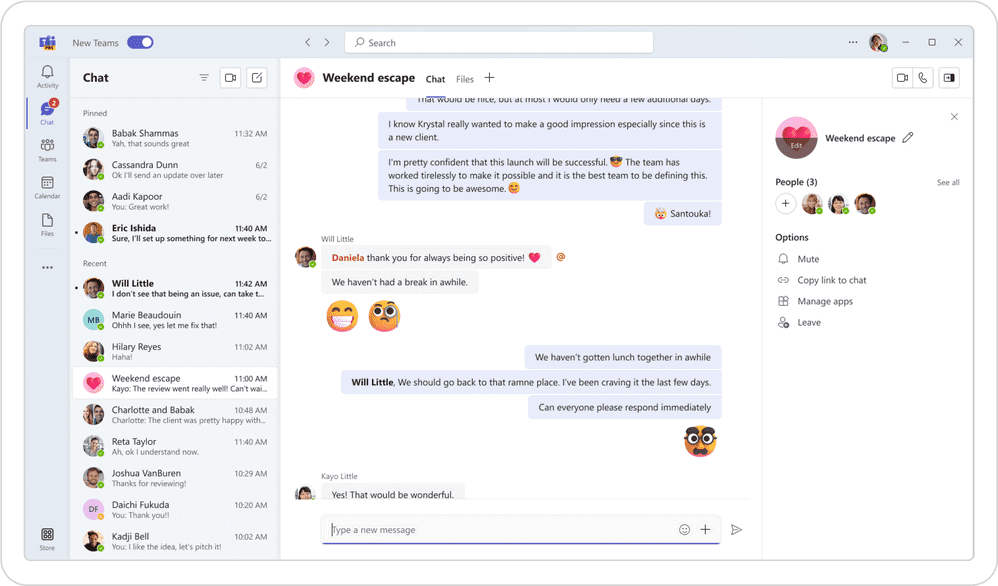 In its official blog post, Microsoft said that the preview of the new Teams app is available to commercial users on Windows. It also noted that the new Teams experience would be available for Education, Government Clouds, and platforms such as Mac, VDI, and Web later this calendar year.