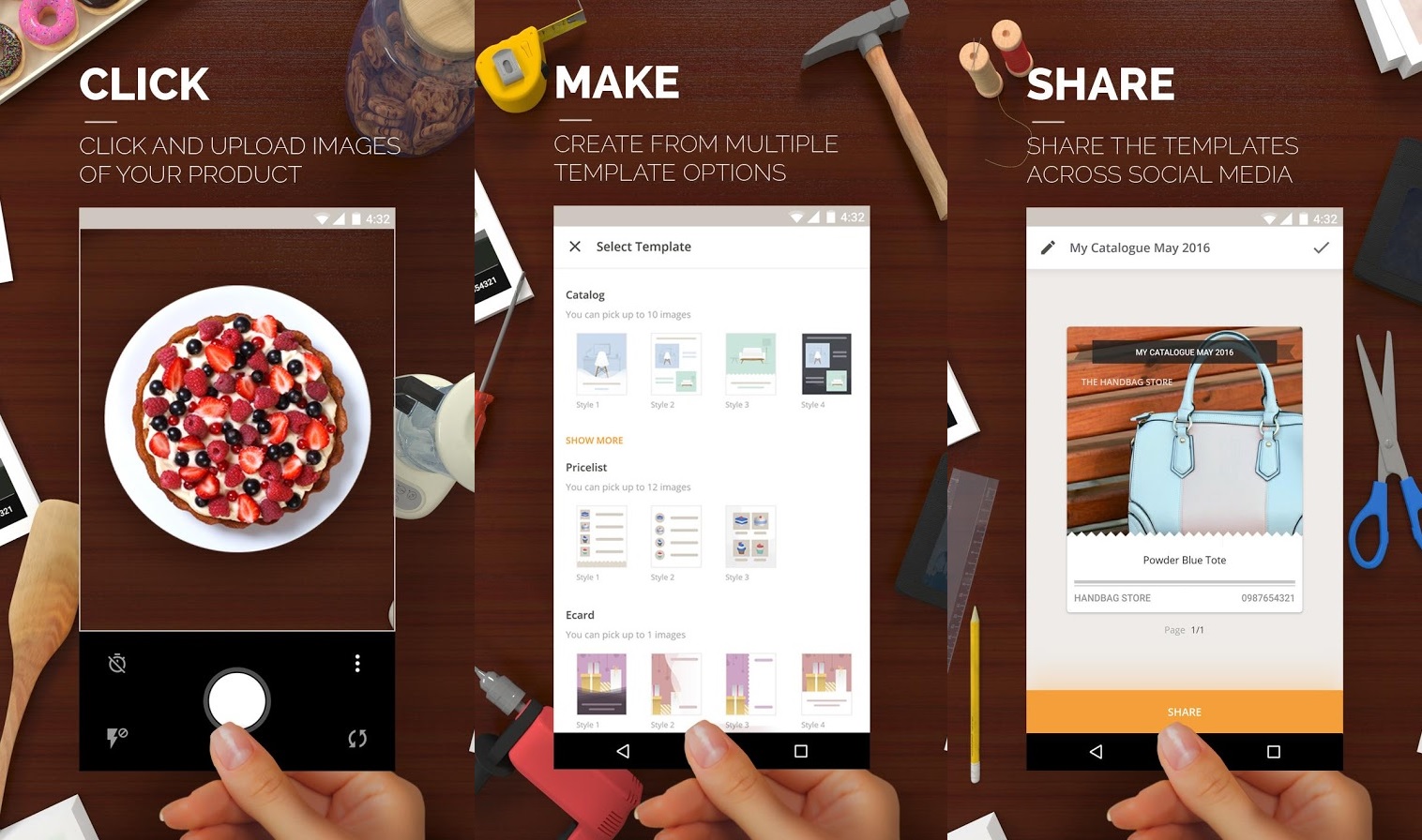 Microsoft Sprightly is a Microsoft Garage Android app that lets you instantly create detailed catalogs, beautiful fliers, multiple price lists, E-cards and discount coupons on the go. Without any previous experience you can easily create professional looking designs. This app allows you to choose from a number of pre-designed templates, add one image or 20 and each time the app will re-size and arrange the images in the most beautiful way possible.
This app was updated in Play Store recently with new templates and support for creating coupons.
What's New:
1. Gorgeous new templates! We have added lots of new templates with a bunch of vivid colours and new styles. You will love sharing these new templates to engage with your audience.

2. Now create Coupons on Sprightly! You can now create beautiful looking coupons on Sprightly and share them with your customers. Our signature creation experience keeps things simple and fast for you, while you get gorgeous designs which will engage your customers!
Download it
here
from Play Store.