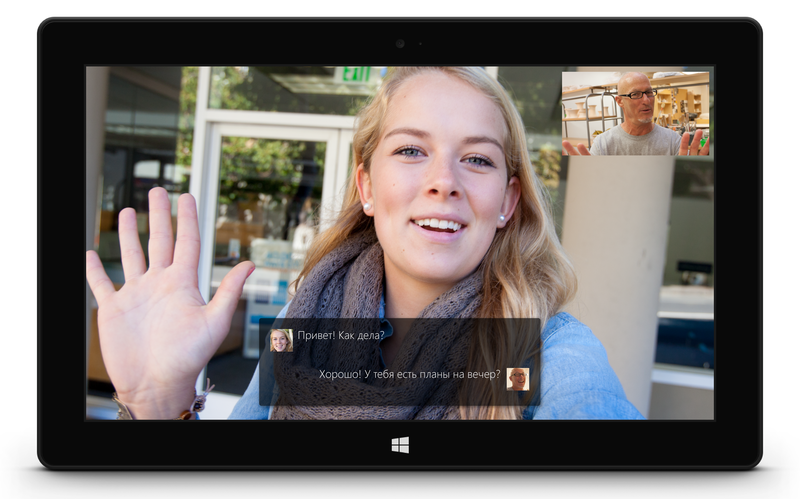 Microsoft today announced the addition of Russian spoken language support in Skype Translator. Skype Translator already supports eight languages including English, Spanish, French, German, Chinese (Mandarin), Italian, Portuguese (Brazilian), and Arabic.
Russian is the eighth most popular spoken language in the world and our Russian-speaking customers around the world have always been particularly enthusiastic about Skype Translator. For months, we've received many requests to include Russian in Skype Translator's audio language portfolio and we are excited to finally cross this milestone, opening up one of the most dialectically complex languages on earth to anyone with a Skype account.
To try out Russian, simply click the globe icon in the Windows Desktop Skype and select the Russian language. Skype Translator allows Skype users speaking different languages to communicate with each other in real time. Download and give it a try.