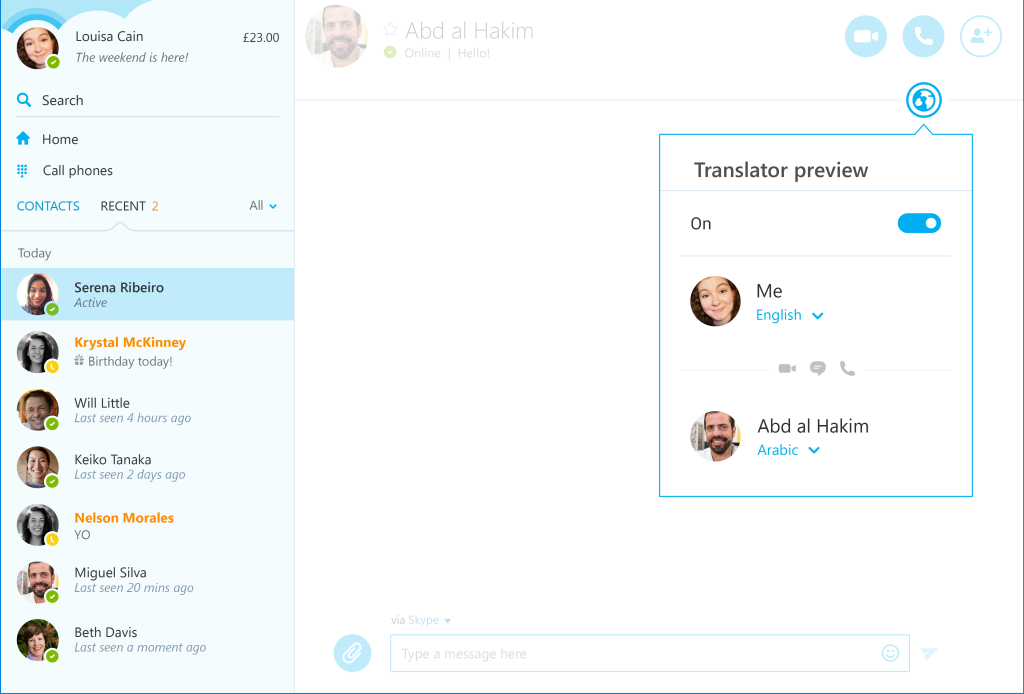 Last week, Microsoft updated Translator app with support for Camera Translation from Arabic. Today, they announced Arabic as a Skype Translator spoken language. Specifically, they are releasing Modern Standard Arabic (MSA) which is used in the Middle East and Northern Africa as a standard form of the Arabic language and this version of Arabic is taught in schools and used by journalists.
The Arabic language release is especially important to us, because there is such a diverse Arabic speaking population all over the world. The ability to communicate with someone in their own language has the potential to enhance and build important relationships. For example, younger generations who speak a different language can communicate with extended family; or newly formed and migrating families are able to stay connected with family and friends back home; or educational institutions can tap the vast pool of knowledge between cultures.
Through voice-to-voice translation, Skype for Windows customers can now speak in these languages: Chinese Mandarin, English, French, German, Italian, Portuguese, Arabic and Spanish.