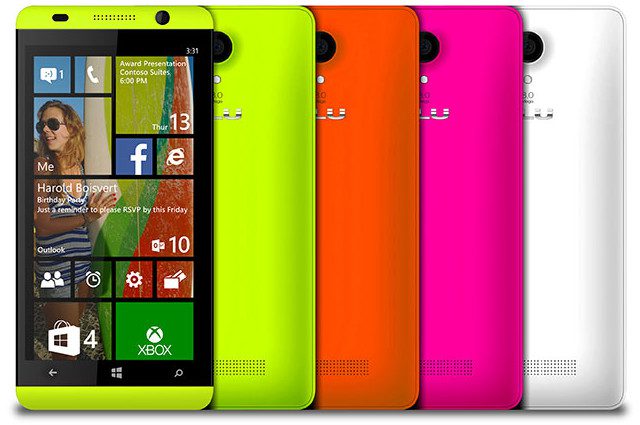 Microsoft is not just showing of new Windows tablets and PCs at Computex, but has also rolled out 3 new Windows Phones.
At the Expo, which is running today in Taiwan, Microsoft showed off a phone by Blu Products, a small OEM based in Florida which is strong in Latin America.
The handset shows above has a 5 inch screen and shows multiple colours.  No other details were provided.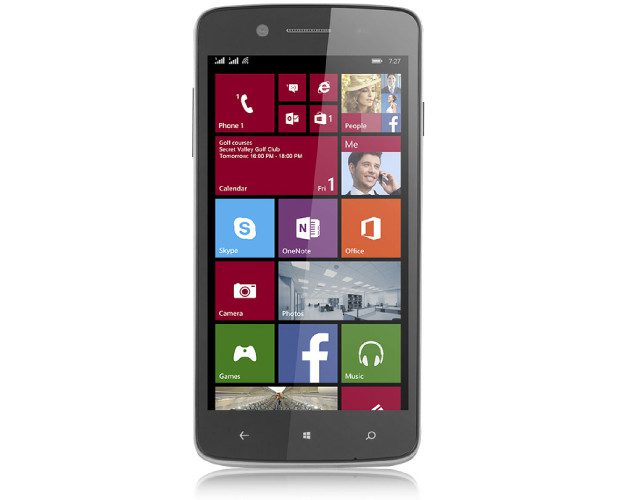 Above is the  Prestigio MultiPhone 8500 DUO above, with the name and screen shot suggesting dual-SIM functionality. The handset is said to have a 1.2GHz Snapdragon processor, 8MP rear camera and HD (1280x768px) display and hit Europe in July.
Last but not least the the Yezz Billy, named after Bill Gates, and which is pretty high end.
This handset has a 4.7 inch IPS LCD HD screen,  a quad-core Snapdragon processor, 13.1 MP camera and Gorilla Glass 2, and is only 7.2 mm thick.
It will be cost only  $249 USD / €229 EUR, and will soon be available in Europe, Latin America and the United States.
The Yezz Billy 4.7 will be joined by a smaller model, the Billy 4.0, which will include a 4-inch display, 8MP camera and a quad-core processor, for just $139 / €129. Both devices will be sold exclusively through Amazon.
Microsoft also added another new OEM, inFocus, bringing the number up to 18, and showed numerous Windows Phone prototypes and reference designs from ODMs such as BYD, Compal, Pegatron, Quanta and Wistron, which these companies will soon bring to market with other brands.
Do any of these devices appeal to our readers? Let us know below.
Via Neowin.net