Is Copilot the best AI companion out there? Help us find out by answering a couple of quick questions!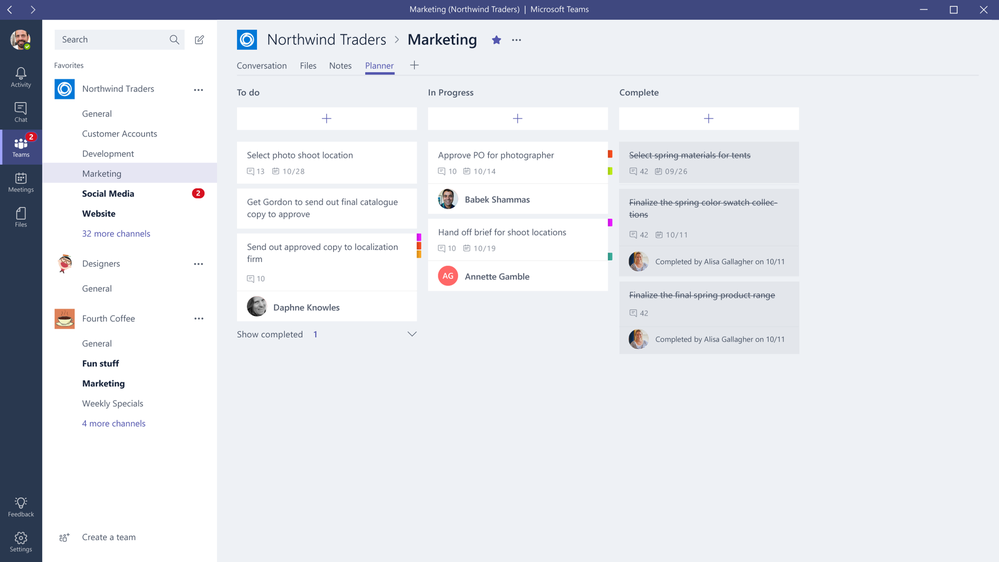 Microsoft Planner lets you easily bring together teams, tasks, documents, and conversations for better results. With the release of Microsoft Teams, Office 365 users can use Planner in the same interface as their shared chat-based workspace. Right now, Planner tab in the Teams have a limited number of features, but Microsoft is planning to bring fully featured Planner integration within Teams. Microsoft recently shared its plans for Planner in Microsoft Teams.
We will make working across Planner and Microsoft Teams a seamless experience, where plans fully integrate across applications.
We will add support for selecting your existing Plans from Planner as Tabs in Microsoft Teams.
From a Planner Tab in Teams, you will be able to launch the full Planner experience to access capabilities like Charts and other views.
Users will the ability to have multiple plans per Office 365 Group within Planner. When we complete that work, you'll also be access any of the Plans you started in Teams as well.
Soon, the Planner tab in Microsoft Teams will have features Planner web features such as attachments, notifications, "group by" views, and others.