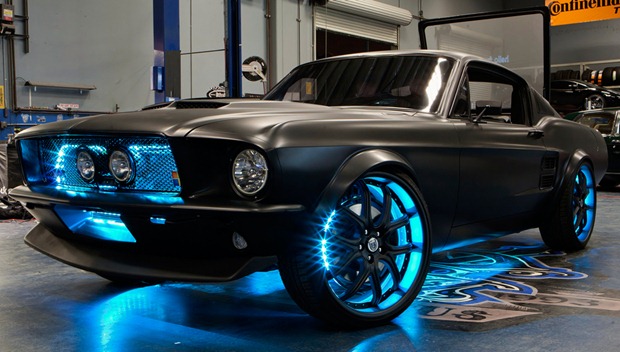 Microsoft has posted a job posting indicating that they are serious about developing their connected car platform even further.
Their technology already takes pride of place in many Ford cars in the form of their Sync system but now they appear to be planning to take it to  the next level by integrating technology such as Kinect, Windows 8, Windows Phone, Windows Live, Bing, Azure, and Tellme.
Microsoft already created a proof of concept in the form of the Ford Mustang above, which can be seen on video here.
The job post reads as below.
We, the Microsoft Connected Car team, have a strong track record and an extensive customer base in the automotive industry. In the past fourteen years, we delivered various iterations of our Windows Embedded Automotive platform to the automotive suppliers of major auto brands such as Honda, Nissan, BMW, Mercedes-Benz, Aston Martin, and McLaren. We also partnered directly with select automakers to create integrated Telematics products such as Fiat Blue&Me, Ford SYNC, and Kia UVO. Featuring cutting-edge communications, travel information, entertainment, and accessory control via voice and touch interfaces, these products have been highly successful, increasing the automakers' US sales of by up to 35% and telematics adoption up to 70%.

Yet our ambitions do not end there. For the next generation of the Connected Car Platform, we plan to leverage the full power of the Microsoft ecosystem including Kinect, Windows 8, Windows Phone, Windows Live, Bing, Azure, and Tellme. The combination of rich local sensing, user identification, cloud access, and data mining will transform tomorrow's cars from passive objects into intelligent assistants for both the driver and their passengers. The new Connected Car will know its riders, and will interact with them naturally via speech, gestures, and face tracking. It will learn their habits, and offer personalized contextual information and driving assists to get them to their destination as quickly and safely as possible. Through a growing catalogue of applications, it will inform and entertain them, and keep them connected with the people and information they care about. The possibilities are endless.
Adding the car to the office, living room, tablet and phone space will ultimately mean a pretty complete ecosystem for those who wish to live Microsoft.