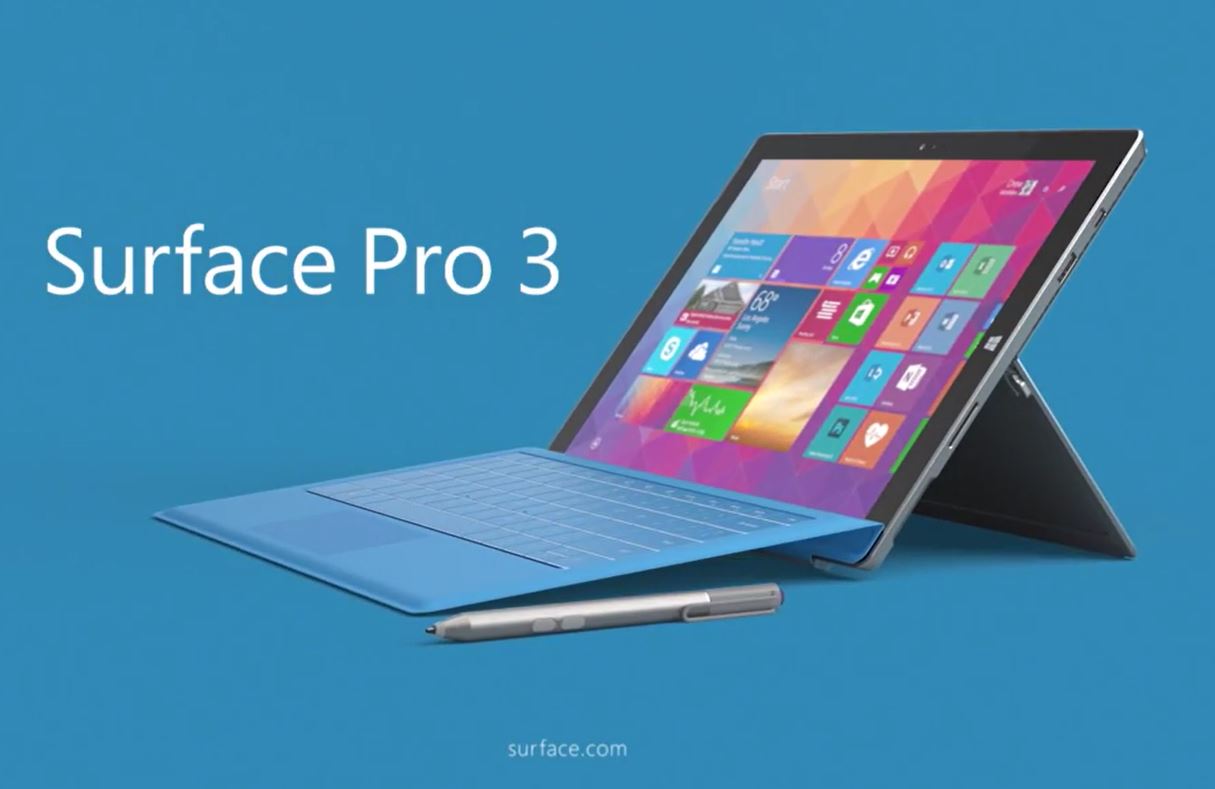 Many Surface Pro 3 customers have been complaining on Microsoft forums that they are seeing sudden drop in battery performance on tablets, with the concern being that the devices were shipped with defective  SIMPLO battery units.
On the same forum a Microsoft support staff member has now acknowledged the issue, saying: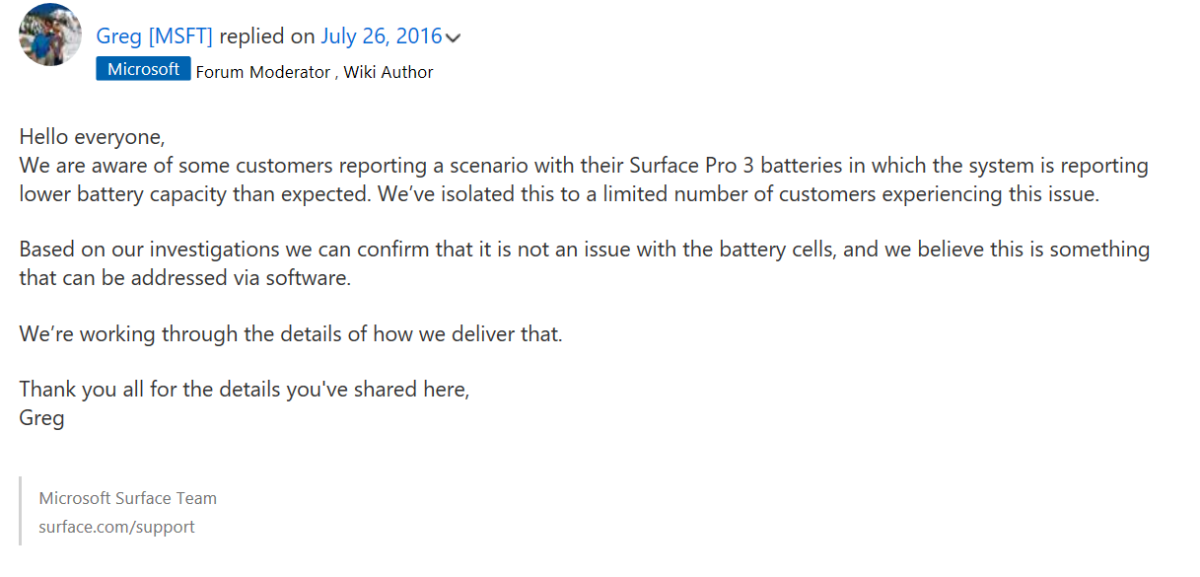 "We are aware of some customers reporting a scenario with their Surface Pro 3 batteries in which the system is reporting lower battery capacity than expected. We've isolated this to a limited number of customers experiencing this issue.
Based on our investigations we can confirm that it is not an issue with the battery cells, and we believe this is something that can be addressed via software.
We're working through the details of how we deliver that."
In many cases the Surface Pro 3 has just exited its one year warranty and Microsoft did not have a specific obligation to fix the defect, making the news very welcome for current Surface Pro 3 owners.
Keep an eye on the thread on the Surface Pro forums for the latest developments.