Read Microsoft CEO Satya Nadella's annual letter to shareholders
23 min. read
Updated October 20th, 2023
Published October 20th, 2023
---
Readers help support MSPoweruser. When you make a purchase using links on our site, we may earn an affiliate commission.
Read the affiliate disclosure page to find out how can you help MSPoweruser effortlessly and without spending any money. Read more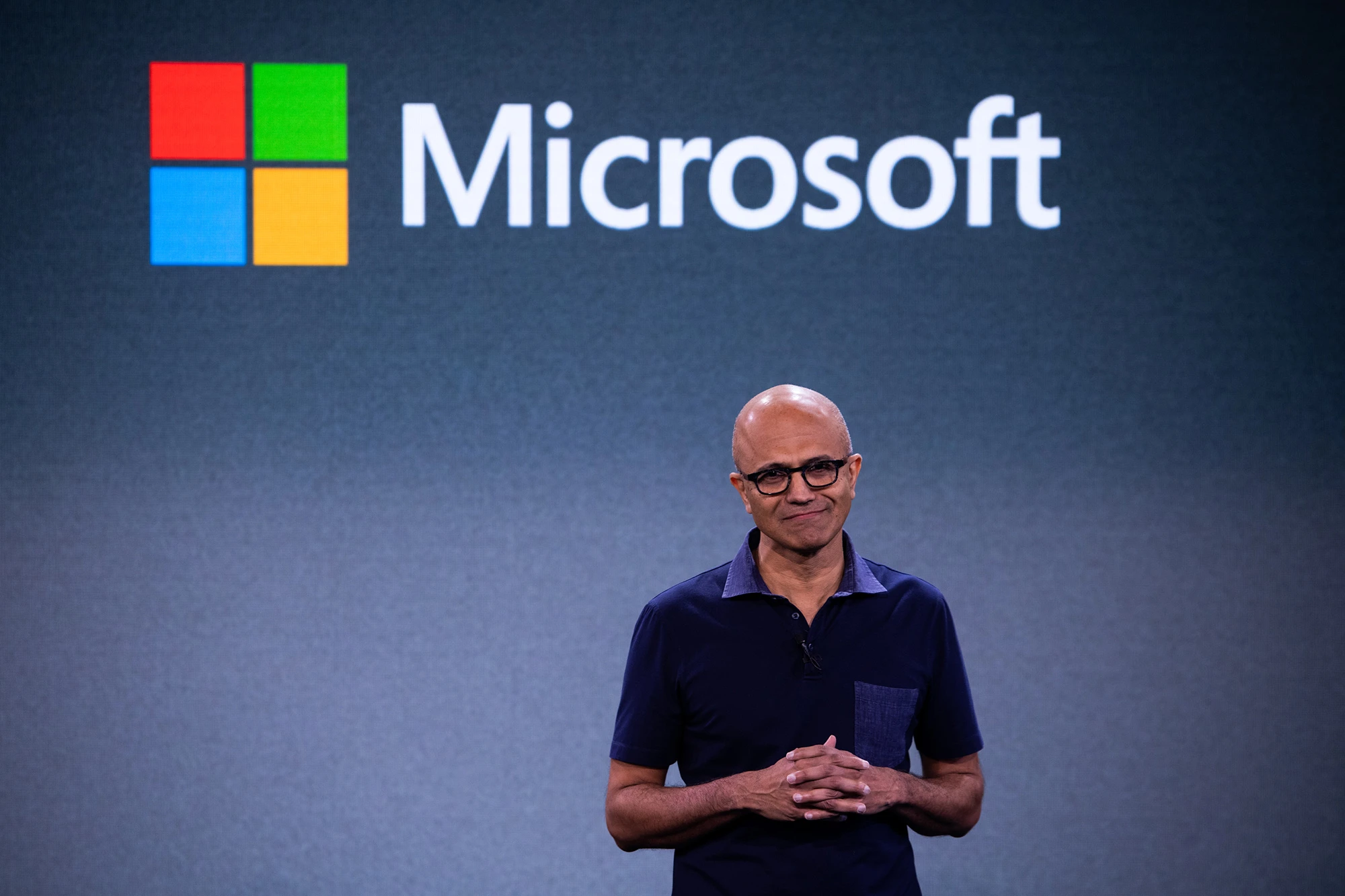 Microsoft yesterday published its 2023 Annual Report for its shareholders. As part of the Annual Report, Microsoft CEO Satya Nadella wrote his annual letter to shareholders highlighting Microsoft's achievements in the past fiscal year and the opportunities ahead. He also cited some customer examples on how Microsoft's products and services are helping them to achieve more in their businesses. You can read his full letter below.
---
Dear shareholders, colleagues, customers, and partners,
We are living through a time of historic challenge and opportunity. As I write this, the world faces ongoing economic, social, and geopolitical volatility. At the same time, we have entered a new age of AI that will fundamentally transform productivity for every individual, organization, and industry on earth, and help us address some of our most pressing challenges.
This next generation of AI will reshape every software category and every business, including our own. Forty-eight years after its founding, Microsoft remains a consequential company because time and time again—from PC/Server, to Web/Internet, to Cloud/Mobile—we have adapted to technological paradigm shifts. Today, we are doing so once again, as we lead this new era.
Amid this transformation, our mission to empower every person and every organization on the planet to achieve more remains constant. As a company, we believe we can be the democratizing force for this new generation of technology and the opportunity it will help unlock for every country, community, and individual, while mitigating its risks.
Here are just a few examples of how we are already doing this:
·        Leading electronic health records vendor Epic is addressing some of the biggest challenges facing the healthcare industry today—including physician burnout—by deploying a wide range of copilot solutions built on Azure OpenAI Service and Dragon Ambient eXperience Copilot.
·        Mercado Libre is reducing the time its developers spend writing code by more than 50 percent with GitHub Copilot, as the company works to democratize e-commerce across Latin America.
·        Mercedes-Benz is making its in-car voice assistant more intuitive for hundreds of thousands of drivers using ChatGPT via the Azure OpenAI Service.
·        Lumen Technologies is helping its employees be more productive, enabling them to focus on higher value-added activities, by deploying Microsoft 365 Copilot.
·        Nonprofit The Contingent is matching foster families with children in need using Dynamics 365, Power BI, and Azure, with an eye on using AI to amplify its work across the US.
·        And, Taiwan's Ministry of Education has built an online platform to help elementary and high school students learn English using Azure AI.
To build on this progress, we remain convicted on three things: First, we will maintain our lead as the top commercial cloud while innovating in consumer categories, from gaming to professional social networks. Second, because we know that maximum enterprise value gets created during platform shifts like this one, we will invest to accelerate our lead in AI by infusing this technology across every layer of the tech stack. And, finally, we will continue to drive operating leverage, aligning our cost structure with our revenue growth.
As we make progress on these priorities, we delivered strong results in fiscal year 2023, including a record $211 billion in revenue and over $88 billion in operating income.
A NEW ERA OF AI
There are two breakthroughs coming together to define this new era of AI. The first is the most universal interface: natural language. The long arc of computing has, in many ways, been shaped by the pursuit of increasingly intuitive human-computer interfaces—keyboards, mice, touch screens. We believe we have now arrived at the next big step forward—natural language—and will quickly go beyond, to see, hear, interpret, and make sense of our intent and the world around us.
The second is the emergence of a powerful new reasoning engine. For years, we've digitized daily life, places, and things and organized them into databases. But in a world rich with data, what has been most scarce is our ability to reason over it. This generation of AI helps us interact with data in powerful new ways—from completing or summarizing text, to detecting anomalies and recognizing images—to help us identify patterns and surface insights faster than ever.
Together, these two breakthroughs will unlock massive new opportunity. And, in fact, just last month we announced our vision for Copilot, an everyday AI companion. We are building Copilot into all our most used products and experiences and allowing people to summon its power as a standalone app as well. Just like you boot up an OS to access applications or use a browser to visit websites today, our belief is that you will invoke a Copilot to do all those activities and more: to shop, to code, to analyze, to learn, to create.
As a company, any time we approach a transition like this, we do so responsibly. We believe AI should be as empowering across communities as it is powerful, and we're committed to ensuring it is responsibly built and designed, with safety in mind from the outset.
OUR OPPORTUNITY
Every customer solution area and every layer of our tech stack will be reimagined for the AI era. And that's exactly what we've already begun to do:
Infrastructure
Four years ago, we first invested in our AI supercomputer, with a goal of building the best cloud for training and inference. Today, it's being used by our partner OpenAI to power its best-in-class foundation models and services, including one of the fastest-growing consumer apps ever—ChatGPT. NVIDIA, as well as leading AI startups like Adept and Inflection, is also using our infrastructure to build its own breakthrough models.
More broadly, organizations continue to choose our ubiquitous computing fabric—from cloud to edge—to run their mission-critical applications. We continued to see more cloud migrations to Azure this past fiscal year, as it remains early when it comes to the long-term cloud opportunity. And we also continue to lead in hybrid computing with Azure Arc, which now has 18,000 customers.
Data and AI
Every AI app starts with data, and having a comprehensive data and analytics platform is more important than ever. Our Intelligent Data Platform brings together operational databases, analytics, and governance so organizations can spend more time creating value and less time integrating their data estate. We also introduced Microsoft Fabric this year, which unifies compute, storage, and governance with a disruptive business model.
With Azure AI, we are making foundation models available as platforms to our customers. We offer the best selection of industry-leading frontier and open models. In January, we made the Azure OpenAI Service broadly available, bringing together advanced models, including ChatGPT and GPT-4, with the enterprise capabilities of Azure. More than 11,000 organizations across industries are already using it for advanced scenarios like content and code generation. Meta chose us this summer as its preferred cloud to commercialize its Llama family of models. And, with Azure AI Studio, we provide a full lifecycle toolchain customers can use to ground these models on their own data, create prompt workflows, and help ensure they are deployed and used safely.
Digital and app innovation
GitHub Copilot is fundamentally transforming developer productivity, helping developers complete coding tasks 55 percent faster. More than 27,000 organizations have chosen GitHub Copilot for Business, and to date more than 1 million people have used GitHub Copilot to code faster. We also announced our vision for the future of software development with GitHub Copilot X, which will bring the power of AI throughout the entire software development lifecycle. All up, GitHub surpassed $1 billion in annual recurring revenue for the first time this fiscal year.
We're also applying AI across our low-code/no-code toolchain to help domain experts across an organization automate workflows, create apps and webpages, build virtual agents, or analyze data, using just natural language with copilots in Power Platform. More than 63,000 organizations have used AI-powered capabilities in Power Platform to date.
Business applications
We are bringing the next generation of AI to employees across every job function and every line of business with Dynamics 365 Copilot, which works across CRM and ERP systems to reduce burdensome tasks like manual data entry, content generation, and notetaking. In fact, our own support agents are using Copilot in Dynamics 365 Customer Service to resolve more cases faster and without having to call on peers to help. With our Supply Chain Platform, we're helping customers apply AI to predict and mitigate disruptions. And, with our new Microsoft Sales Copilot, sellers can infuse their customer interactions with data from CRM systems—including both Salesforce and Dynamics—to close more deals.
All up, Dynamics surpassed $5 billion in revenue over the past fiscal year, with our customer experience, service, and finance and supply chain businesses each surpassing $1 billion in annual sales.
Industry
Across industries, we are rapidly becoming the partner of choice for any organization looking to generate real value from AI. In healthcare, for example, we introduced the world's first fully automated clinical documentation application, DAX Copilot. The application helps physicians reduce documentation time by half, freeing them to spend more time face to face with patients. And Epic will integrate it directly into its electronic health records system.
And, in retail, we introduced new tools to help companies manage their day-to-day operations and digitize their physical stores.
Modern work
We are rapidly evolving Microsoft 365 into an AI-first platform that enables every individual to amplify their creativity and productivity, with both our established applications like Office and Teams, as well as new apps like Designer, Stream, and Loop. Microsoft 365 is designed for today's digitally connected, distributed workforce.
This year, we also introduced a new pillar of customer value with Microsoft 365 Copilot, which combines next-generation AI with business data in the Microsoft Graph and Microsoft 365 applications to help people be more productive and unleash their creativity at work. Just last month, I was excited to announce that we will make Microsoft 365 Copilot generally available to our commercial customers later this year.
We continue to build momentum in Microsoft Teams across collaboration, chat, meetings, and calls. We introduced a new version of Teams that delivers up to two times faster performance, while using 50 percent less memory. We also introduced Teams Premium to meet enterprise demand for AI-powered features like intelligent meeting recaps. All up, Teams usage surpassed 300 million monthly active users this year.
With Microsoft Viva, we have created a new category for employee experience. Copilot in Viva offers leaders a new way to build high-performance teams by prioritizing both productivity and employee engagement. This year, Viva surpassed 35 million monthly active users.
Security
As the rate and pace of cyberthreats continue to accelerate, security is a top priority for every organization. Our comprehensive, AI-powered solutions give defenders the advantage. With Security Copilot, we're combining large language models with a domain-specific model informed by our threat intelligence and 65 trillion daily security signals, to transform every aspect of security operations center productivity.
All up, more than 1 million organizations now count on our comprehensive, AI-powered solutions to protect their digital estates, and our security business surpassed $20 billion in annual revenue, as we help protect customers across clouds and endpoint platforms.
Search, advertising, and news
We are reshaping daily search and web habits with our new Bing and Microsoft Edge browser, which brings together search, browsing, chat, and AI into one unified experience to deliver better search, more complete answers, a new chat experience, and the ability to generate content. We think of these tools as an AI copilot for the web.
We are also bringing these breakthrough capabilities to businesses, with Bing Chat Enterprise, which offers commercial data protection, providing an easy on-ramp for any organization looking to get the benefit of next-generation AI today.
Although it's early in our journey, Bing users engaged in more than 1 billion chats and created more than 750 million images over the past year as they apply these new tools to get things done. And Edge has taken share for nine consecutive quarters.
More broadly, we continue to expand our opportunity in advertising. This year, Netflix chose us as its exclusive technology and sales partner for its first ad-supported subscription offering, a validation of the differentiated value we provide to any publisher looking for a flexible partner to build and innovate with them.
LinkedIn
The excitement around AI is creating new opportunities across every function—from marketing, sales, service, and finance, to software development and security. And LinkedIn is increasingly where people are going to learn, discuss, and uplevel their skills. We are using AI to help our members and customers connect to opportunities and tap into the experiences of experts on the platform. In fact, our AI-powered articles are already the fastest-growing traffic driver to the network.
All up, LinkedIn's revenue surpassed $15 billion for the first time this fiscal year, a testament to how mission critical the platform has become to help more than 950 million members connect, learn, sell, and get hired.
Gaming
In gaming, we are rapidly executing on our ambition to be the first choice for people to play great games whenever, wherever, and however they want. With Xbox Game Pass, we are redefining how games are distributed, played, and viewed. Content is the flywheel behind the service's growth, and our pipeline has never been stronger. It was especially energizing to release Starfield this fall to broad acclaim, with more than 10 million players in the first month post-launch alone.
Earlier this month, we were thrilled to close our acquisition of Activision Blizzard, and we look forward to sharing more in the coming months about how, together, we will bring the joy of gaming to more people around the world.
Devices and creativity
Finally, we're turning Windows into a powerful new AI canvas with Copilot, which rolled out as part of a Windows 11 update last month. It uniquely incorporates the context and intelligence of the web, your work data, and what you are doing in the moment on your PC to provide better assistance, while keeping your privacy and security at the forefront. Overall, the number of devices running Windows 11 more than doubled in the past year. And we are also transforming how Windows is experienced and managed with Azure Virtual Desktop and Windows 365, which together surpassed $1 billion in annual revenue for the first time.
OUR RESPONSIBILITY
As we pursue our opportunity, we are also working to ensure technology helps us solve problems—not create new ones. To do this, we focus on four enduring commitments that are central to our mission and that take on even greater importance in this new era. For us, these commitments are more than just words. They're a guide to help us make decisions across everything we do—as we design and develop products, shape business processes and policies, help our customers thrive, build partnerships, and more —always asking ourselves critical questions to ensure our actions are aligned with them.
How can we expand opportunity?
First, we believe access to economic growth and opportunity should reach every person, organization, community, and country. And although AI can serve as a catalyst for opportunity and growth, we must first ensure everyone has access to the technologies, data, and skills they need to benefit.
To achieve this, we are focused on getting technology into the hands of nonprofits, social entrepreneurs, and other civil society organizations to help them digitally transform, so they can help address some of society's biggest challenges. This year, we provided nonprofits with over $3.8 billion in discounted and donated technology. Nearly 325,000 nonprofits used our cloud. And to help them tap the potential of AI, we're building new AI capabilities for fundraising, marketing, and program delivery.
AI will displace some jobs, but it will also create new ones. That's why we aim to train and certify 10 million people by 2025 with the skills for jobs and livelihoods in an increasingly digital economy. Since July 2020, we've helped 8.5 million people, including 2.7 million this year. We've also focused on skilling women and underrepresented communities in cybersecurity, working across 28 countries and with nearly 400 US community colleges to scale our efforts.
Finally, to help people learn more about AI, we launched the first online Professional Certificate on Generative AI in partnership with LinkedIn Learning, created AI tools for educators, and held our first AI Community Learning event in the US. These events will be replicated around the world and localized in 10 languages over the next year. We also partnered to launch a Generative AI Skills Grant Challenge to explore how nonprofit, social enterprise, and research or academic institutions can empower the workforce to use this new generation of AI.
How can we earn trust?
To create positive impact with technology, people need to be able to trust the technologies they use and the companies behind them. For us, earning trust spans the responsible use of AI, protecting privacy, and advancing digital safety and cybersecurity.
Our commitment to responsible AI is not new. Since 2017, we've worked to develop our responsible AI practice, recognizing that trust is never given but earned through action.
We have translated our AI principles into a core set of implementation processes, as well as tools, training, and practices to support compliance. But internal programs aren't enough. We also enable our customers and partners to develop and deploy AI safely, including through our AI customer commitments and services like Azure AI Studio, with its content safety tooling and access to our Responsible AI dashboard.
Building AI responsibly requires that we work with other industry leaders, civil society, and governments to advocate for AI regulations and governance globally. This year, we released our Governing AI Blueprint, which outlines concrete legal and policy recommendations for AI guardrails. We are signatories to the eight voluntary commitments developed with the US White House, and proud of the six additional commitments we've made to further strengthen and operationalize the principles of safety, security, and trust.
The era of AI heightens the importance of cybersecurity, and we deepened our work across the private and public sectors to improve cyber-resilience. We've continued to support Ukraine in defending critical infrastructure, detecting and disrupting cyberattacks and cyberinfluence operations, and providing intelligence related to these attacks. Our Microsoft Threat Analysis Center team produced more than 500 intelligence reports to help keep customers and the public informed. And we published our third annual Microsoft Digital Defense Report, sharing our learnings and security recommendations.
We also remain committed to creating safe experiences online and protecting customers from illegal and harmful content and conduct, while respecting human rights. We supported the Christchurch Call Initiative on Algorithmic Outcomes to address terrorist and violent and extremist content online. And through the World Economic Forum's Global Coalition for Digital Safety, we co-led the development of new global principles for digital safety.
Protecting customers' privacy and giving them control of their data is more important than ever. We've begun our phased rollout of the EU Data Boundary, supporting our commercial and public sector customers' need for data sovereignty. And each month, more than 3 million people exercise their data protection rights through our privacy dashboard, making meaningful choices about how their data is used.
How can we protect fundamental rights?
In an increasingly digital world, we have a responsibility to promote and protect people's fundamental rights and address the challenges technology creates. For us, this means upholding responsible business practices, expanding connectivity and accessibility, advancing fair and inclusive societies, and empowering communities.
In 2023, we worked diligently to anticipate harmful uses of our technology and put guardrails on the use of technologies that are consequential to people's lives or legal status, create risk of harm, or threaten human rights. We will continue to assess the impact of our technologies, engage our stakeholders, and model and adopt responsible practices and respect for human rights—including across our global supply chain.
Today, our lives are more connected than ever. Access to education, employment, healthcare, and other critical services is increasingly dependent on technology. That's why we've expanded our commitment to bring access to affordable high-speed internet to a quarter of a billion people around the world, including 100 million people in Africa, by the end of 2025. Since 2017, we've helped bring internet access to 63 million people, a key first step to ensuring communities will have access to AI and other digital technologies.
This year, we also continued working toward our five-year commitment to bridge the disability divide with a focus on helping close the accessibility knowledge gap. Seven hundred and fifty-thousand learners enriched their understanding of disability and accessibility in partnership with LinkedIn Learning, Teach Access, and the Microsoft disability community.
In addition, we're stepping up efforts to combat online disinformation through new media content provenance technologies—enabling users to verify if an image or video was generated by AI. We continued our efforts to promote racial equity across Microsoft, our ecosystem, and our communities, including our work to advance justice reform through data-driven insights. And we provided support in response to eight humanitarian disasters, including committing $540 million of support to those who have been impacted by the War in Ukraine.
Finally, recognizing AI's potential to advance human rights and humanitarian action, we worked on several AI for Humanitarian Action projects. Together with our partners, we're building the capabilities to identify at-risk communities, estimate seasonal hunger, predict malnutrition, and assist in disease identification.
How can we advance sustainability?
Climate change is the defining issue of our generation, and addressing it requires swift, collective action and technological innovation. We are committed to meeting our own goals while enabling others to do the same. That means taking responsibility for our operational footprint and accelerating progress through technology.
We continue to see extreme weather impacting communities globally. To meet the urgent need, this must be a decade of innovation and decisive action—for Microsoft, our customers, and the world.
In our latest Environmental Sustainability Report, we shared our progress toward our 2030 sustainability targets across carbon, water, waste, and ecosystems. In 2022, our overall carbon emissions declined by 0.5 percent while our business grew. Addressing scope 3 emissions, which account for the vast majority of our emissions, is arguably our ultimate challenge—one we'll continue to tackle through our supply chain, policy advances, and industry-wide knowledge-sharing.
We've provided just under 1 million people with access to clean water and sanitation, one of five pillars on our path to becoming water positive. And in our pursuit to be zero waste, we achieved a reuse and recycle rate of 82 percent for all our cloud hardware and diverted over 12,000 metric tons of solid operational waste from landfills and incinerators.
We also continue to take responsibility for the impacts of our direct operations on Earth's ecosystems. We've contracted to protect 17,268 acres of land, over 50 percent more than the land we use to operate. Of that, 12,270 acres—the equivalent of approximately 7,000 soccer fields—were designated as permanently protected.
Technology is a powerful lever to help us avoid the most severe impacts of climate change. That's why we're accelerating our investment in more efficient datacenters, clean energy, enhancements to the Microsoft Cloud for Sustainability and Planetary Computer, and green software practices. To date, through our Climate Innovation Fund, we've allocated more than $700 million to a global portfolio of 50+ investments spanning sustainable solutions in energy, industrial, and natural systems.
Finally, we believe AI can be a powerful accelerant in addressing the climate crisis. We expanded our AI for Good Lab in Egypt and Kenya to improve climate resilience for the continent. And, together with our partners, we launched Global Renewables Watch, a first-of-its-kind living atlas that aims to map and measure utility-scale solar and wind installations, allowing users to evaluate progress toward a clean energy transition.
Although this new era promises great opportunity, it demands even greater responsibility from companies like ours. As we pursue our four commitments, we focus on transparency—providing clear reporting on how we run our business and how we work with customers and partners. Our annual Impact Summary shares more about our progress and learnings this year, and our Reports Hub provides detailed reports on our environmental data, political activities, workforce demographics, human rights work, and more.
OUR CULTURE
There's never been a more important time to live our culture. The way we work and the speed at which we work are changing.
In an economy where yesterday's exceptional is today's expected, all of us at Microsoft will need to embrace a growth mindset and, more importantly, confront our fixed mindsets as our culture evolves. It will take everyday courage to reformulate what innovation, business models, and sales motions look like in this new era. As a high-performance organization, we aspire to help our employees maximize their economic opportunity, while simultaneously helping them learn and grow professionally and connect their own passion and purpose with their everyday work and the company's mission.
To be successful, we need to be grounded in what our customers and the world need. We need to innovate and collaborate as One Microsoft. And we need to actively seek diversity and embrace inclusion to best serve our customers and create a culture where everyone can do their best work. To empower the world, we need to represent the world. To that end, we remain focused on increasing representation and strengthening our culture of inclusion. Even as we navigated challenges this year, our company continued to be the most globally diverse it's ever been.
Giving also remains core to our culture. This year, more than 105,000 employees gave $242 million (including company match) to over 35,000 nonprofits in 116 countries. And our employees volunteered over 930,000 hours to causes they care about.
I am deeply grateful to our employees for their commitment to the company and their communities, and how they are living our mission and culture every day in a changing company and world.
**
In closing, this is Microsoft's moment. We have an incredible opportunity to use this new era of AI to deliver meaningful benefits for every person and every organization on the planet.
On New Year's Day, I saw a tweet from Andrej Karpathy, Tesla's former director of AI who now works at OpenAI, about how GitHub Copilot was writing about 80 percent of his code, with 80 percent accuracy. Two days later, I saw a stunning example of work we've done with the government of India's Ministry of Electronics and IT, which is applying an AI model so farmers in rural areas can interact with government resources in their native languages.
Think about that: A foundation model that was developed on the West Coast of the United States is already transforming the lives of both elite developers and rural farmers on the other side of the globe. We've not seen this speed of diffusion and breadth of impact in the tech industry before.
As a company, this is our moment to show up and responsibly build solutions that drive economic growth and benefit every community, country, industry, and person. If we do it well, the world will do well, and Microsoft will do well too. I've never been more confident that we will deliver on this promise together in the days, months, and years to come.
Satya Nadella