There was a time, about 10 years ago, when smartphones were all about productivity, meaning a very large number of them had pretty usable hardware keyboards, including large landscape keyboards which often slid out or was revealed in other, more elaborate ways.
Now The Information,  a well respected publication, is claiming Microsoft is developing:
a phone-laptop hybrid that might appeal to enterprise customers
Now if I had my choice it would look something like the device above, which is the cancelled but legendary HTC Omni, a Windows Mobile device which never saw the light of day.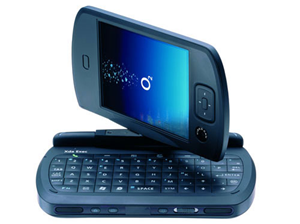 It is a clamshell device with a notification screen on the back of the device, and the screen is able to twist and flip such that it turns into a tablet, leaving the large screen on the outside, like the HTC Universal did.
Now of course in this day and age the device would have to be a lot slimmer, and by losing the D-Pad the screen could also be a lot larger, but if Microsoft does ever release this design I will be so over it.
Are any of our readers salivating?