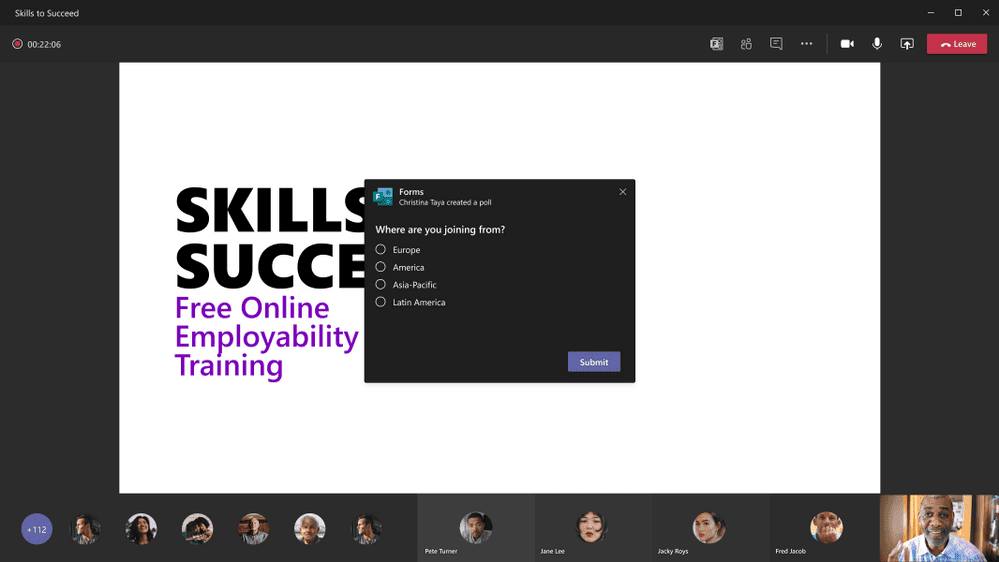 Microsoft today announced the roll out of Polls in Teams Meetings. This feature is built on the infrastructure and capabilities of the Microsoft Forms service.
With this integration, meeting presenters can create polls before a meeting, all in one place under a tab in the Teams meeting. During the meeting, they can launch polls that attendees from any endpoint (mobile, web, desktop) can view and answer, turning passive listeners into active participants. When the poll is published, it will pop-up on the respondents' meeting screen as well as in the meeting chat, so it's impossible to miss. Presenters can choose settings such as anonymous responses and close the poll so that it's no longer accepting responses.  All attendees will be able to see the results in real-time and respondents can follow up after the meeting to respond to a poll if the poll has not been closed.
This new Polls in Teams Meetings feature is available with the following plans:
Microsoft 365 Enterprise, Business, Education, or Firstline Workers F3 plan, or an Office 365 Enterprise.
Source: Microsoft