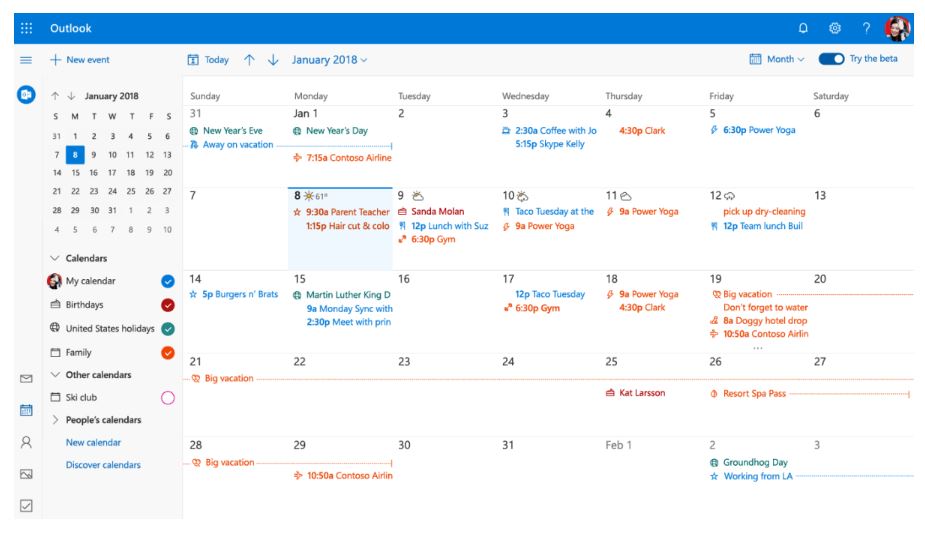 Back in August, Microsoft announced the new Outlook.com Mail beta with a revamped UI, new features and significantly speedier web experience. Earlier this year, Microsoft announced the new Outlook.com Calendar experience with a similar redesign. Today, Microsoft provided an update on this upcoming Outlook.com experience. Based on the feedback from its users, Microsoft is now rolling out the new Mail experience to all Outlook.com users and launching new beta experiences in Calendar and People.
Here's the summary of what they are announcing today:
Mail—The fresh new look of the Mail experience will now be standard for all users—no need to toggle in! You'll get a speedier performance, improved Skype integration, new ways to access your favorite add-ins—such as Boomerang, Evernote, and PayPal—and easier ways to categorize and filter your emails. We're rolling out this Mail experience to all Outlook.com users over the next few weeks.
Calendar—All Outlook.com users can now try out new beta experiences in the Calendar. This includes a more responsive interface, the ability to add an event in just a few clicks, and icons to help you identify your events faster.
People—You can also try out beta experiences in the People section of Outlook.com, including a new look, quicker access to your favorite people, and easier ways to view, edit, and create contacts.
Based on the user feedback, Microsoft has brought back the Skype experience in Outlook.com. With the updated Skype experience, you can start an instant message or a free video call and participate in multiple chats at once. Microsoft has also improved category organization process by allowing users to assign a name and color to each category and apply multiple categories to a single message. You can also filter messages based on category by just typing the category name in the search bar or add a favorite category to the very top of your left sidebar.
Gallery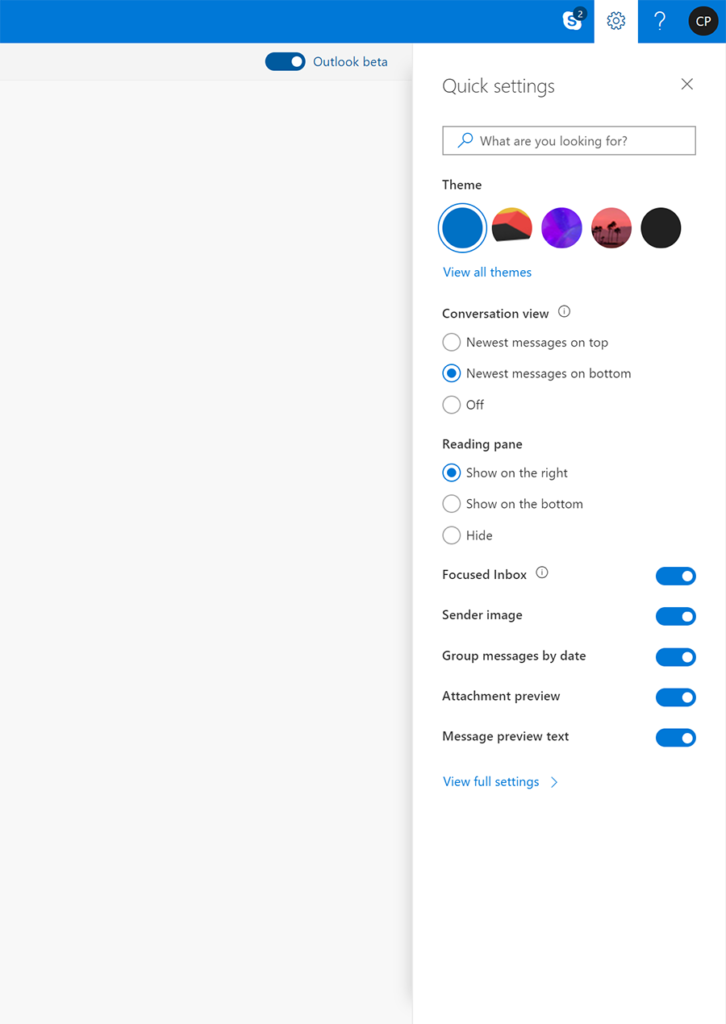 Apart from the new design for the Calendar experience, you can now quickly add events and details right from the Calendar without opening a new window. Just click New event and add details to your event in a few clicks.
In the new People beta experience, Microsoft has included redesigned profile card, expanded contact info, improved People and Mail integration and more.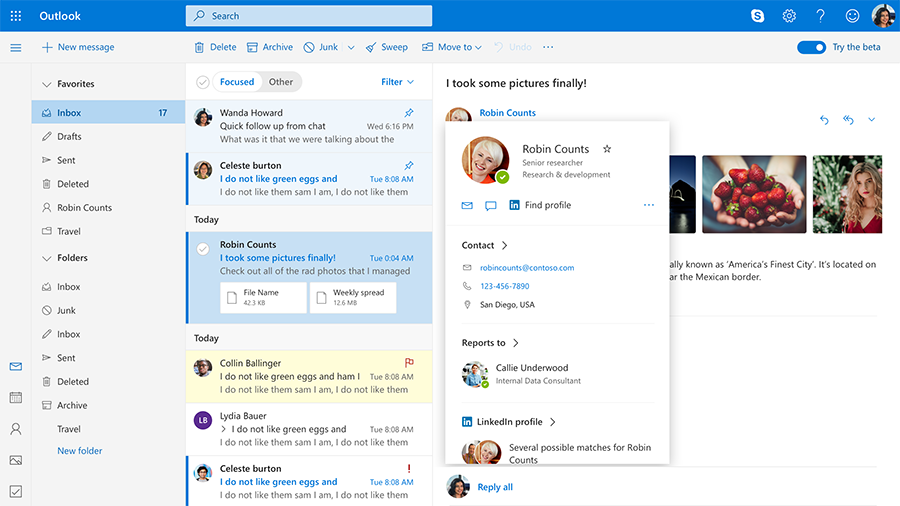 To try out the beta experience for Calendar and People, click the Try the beta toggle in the top right of any screen in Outlook.com.
Source: Microsoft