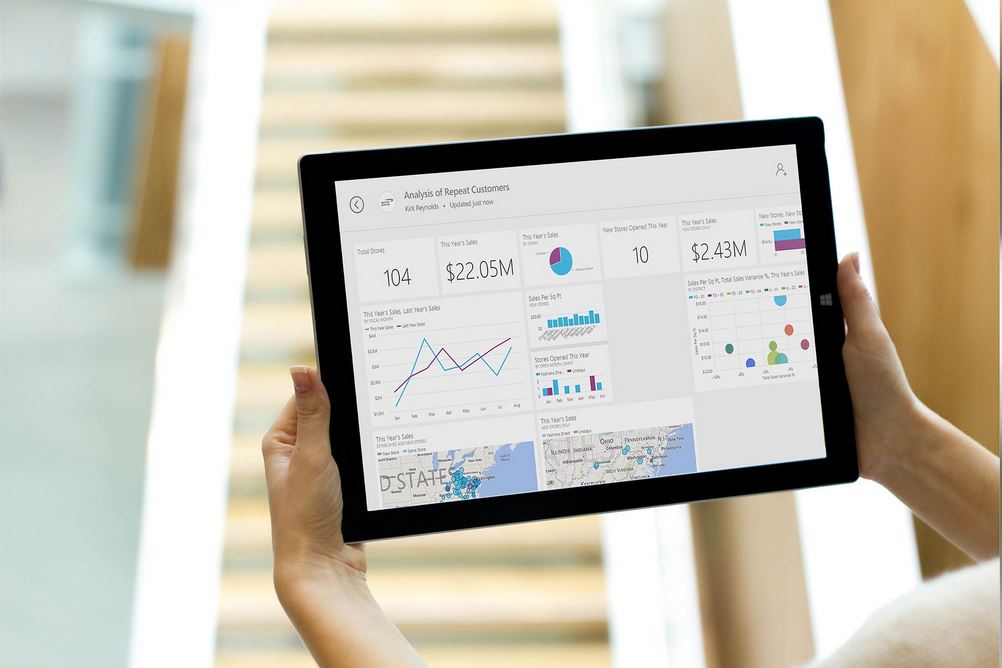 Tableau is a leading Business Intelligence and Analytics software company and they are No.1 in this segment right now according to Gartner. They have been in the business for more than a decade now. Microsoft first announced the preview of Power BI in 2014. And since then, they have constantly improved the service  over the years and now it is in the position to take on the market leader Tableau. Tableau is already feeling the heat and they have started comparing their service to Power BI in their marketing materials. Recently, they published a presentation titled "10 ways Power BI Falls Short." Tableau criticized Power BI in the slides with following points:
Outliers can be lost in large data sets due to the 3,500-data-points limit
It's difficult to do even simple calculations within Power BI, such as creating a percent-of-total variable, without learning the DAX language
There's limited built-in trends and no forecasting (using R within Power BI might address some of this concern, but users would need to learn/know R and it's no longer a point-and-click platform)
Users can't "slice and dice" data by more than two categories
Pop-up menus can't be fully customized
Data can't be grouped on the fly
Someone else's dashboard can't be used as a starting point for additional analysis
It's difficult to add narratives to dashboards in order to "tell a story"
And it's difficult to explore what-if scenarios due to inability to input/change data directly into a Power BI dashboard
Microsoft has now responded to the criticisms by Tableau. "If you compare any two products, you will always find some capabilities that one product has, and the other is lacking," Amir Netz, Technical Fellow and Chief Architect of Microsoft Business Intelligence, said Computer World. "That said, I was really encouraged when I saw Tableau's list of differentiators. Tableau had to dig very deep in order to find some differentiators. What they are showing are not really features, but selective differences in the behavior of some features. And even with that list — a few of these gaps have been closed, and many others are in the works."
Microsoft also gave 10 points highlighting the advantages of Power BI over Tableau. Find the list below.
Out-of-the-box content packs for dozens of data providers, making it easy for business users to connect to data
Dashboards that collect important visualizations from reports into what Netz called a "higher-level view"
Natural-language queries to explore data and create new visualizations
Enterprise-class Saas BI, including connecting to on-premise data
A data engine Microsoft says is 10 to 100 times faster than Tableau's
Community-created custom visualizations that use an open visualization platform (Tableau's platform, Netz pointed out, is closed and proprietary)
Native integration with Cortana, Excel and real-time data feeds
Automated quick insights
Integrated ETL (extract, transform and load) tool
A data model that supports large numbers of tables and more complex relationships between tables. "Tableau does not support more than trivial data models," according to Microsoft's emailed response.
It is important to note that Tableau and Microsoft are also partners in several other business areas. Tableau is delivering integrations with key Azure services such as Spark on Azure HDInsight, Azure SQL Data Warehouse, and Azure SQL Database. Live connectivity provides real-time access to data directly in the cloud. Tableau provides a fast, interactive, easy-to-use analytics platform for the Microsoft Azure data services that anyone can use.