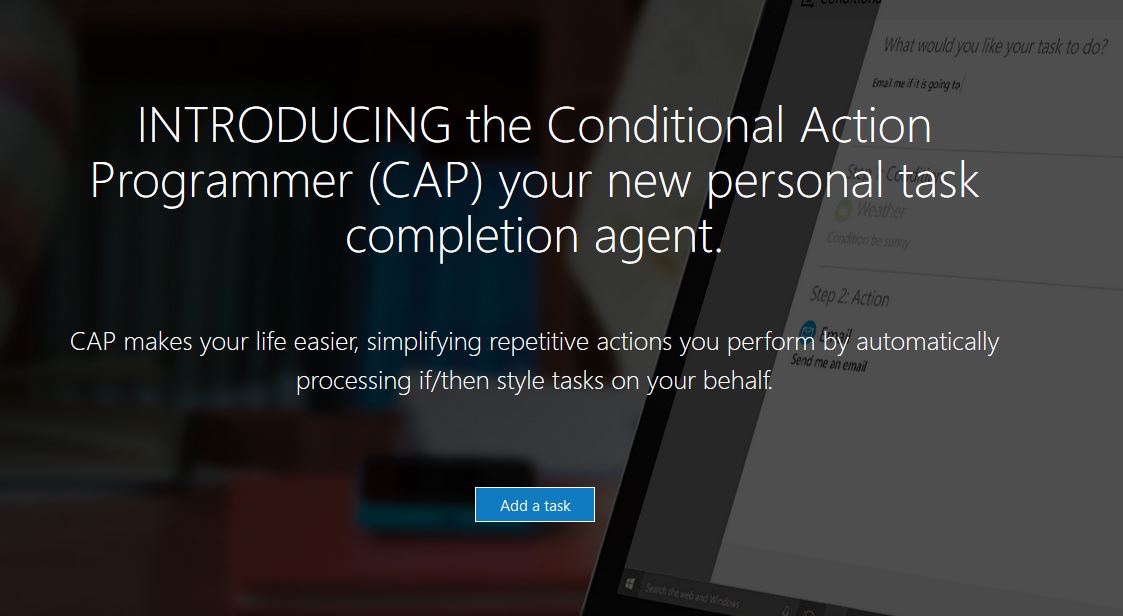 Microsoft Research's latest project Conditional Action Programmer (CAP) tries to be your new personal task completion agent. It makes your life easier, simplifying repetitive actions you perform by automatically processing if/then style tasks on your behalf. It is similar to IFTTT and Microsoft Flow services which is already available, but the main difference is that you can use natural language to tell CAP what you want it to do.
When creating a new task start typing, in simple If-Then fashion, to connect your favorite devices and services together. As you refine your description, the system will also try to give its best interpretation of what you want to do.
CAP is available as an Android app on Google Play Store and the web. Try it yourself here.