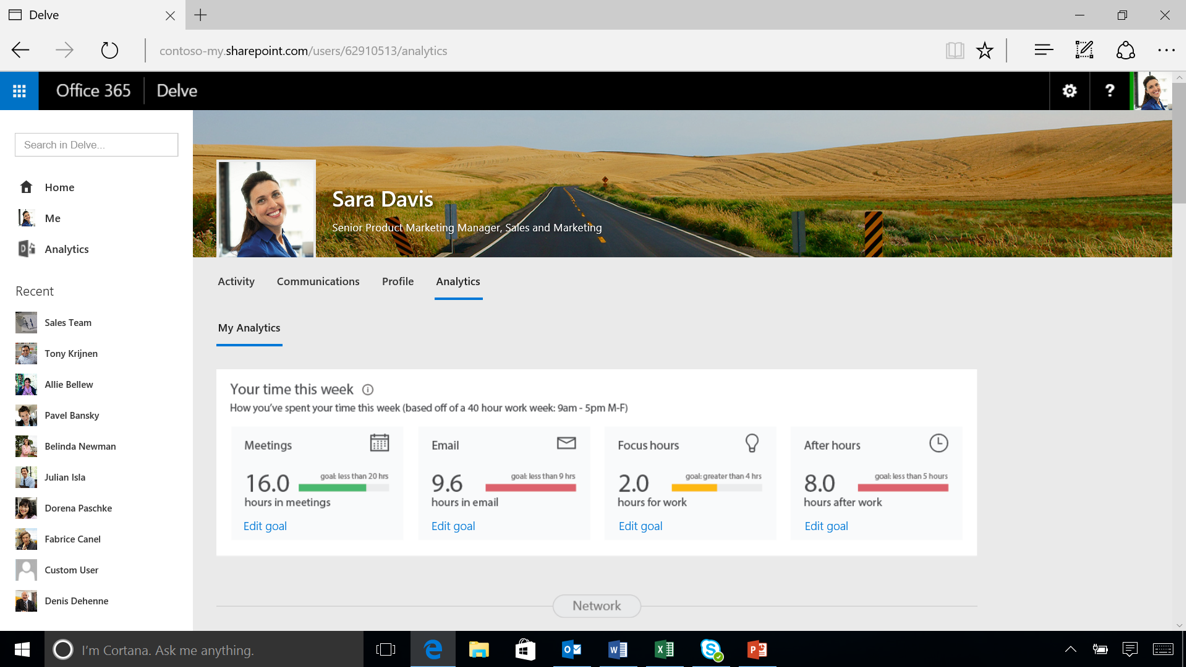 At Ignite conference today, Microsoft announced that they are renaming Delve Analytics to MyAnalytics. MyAnalytics is a personal analytics service in Office 365 that helps people understand how they spend time at work. Users will get information such as how much time they spend in meetings, or how long it takes someone to reply to their emails, is based on data they can already find in your mailbox and calendar.
Some of the information you see is based on what other people, who have turned on MyAnalytics like yourself, are doing. For example, the average time people in your organization spend in meetings, or how soon members of a group read your emails. Privacy is very important to us, and MyAnalytics only shows information about groups that meet a minimum size, and users are not identified by name in an effort to protect user privacy.
Today, Microsoft also announced new capabilities that provide team members and leaders with insights to help find better ways of working together. MyAnalytics is available today as part of the Office 365 E5 plan or as an add-on to Office 365 Enterprise plans.
Find the screenshots of MyAnalytics below,