Microsoft is today updating the Remote Desktop Preview app in Windows Phone Store to v8.1.5. This update includes several improvements over the previous versions. In this version of the app, they are changing the default input mode from Touch to Mouse Pointer when connecting to systems running Windows 8 and later versions of Windows.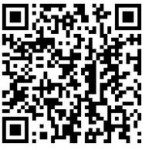 With this change, you will get a consistent experience across all your desktops and get access to Pinch and Zoom by default. Note that this only changes the default input mode. Existing desktops will retain their saved input mode and we will continue persisting the input mode for each desktop across connections if you manually change mode.
Also in this update, the SHIFT key to the extended keyboard (displayed above the standard Windows Phone keyboard). Similar to CTRL and ALT, the SHIFT key can be pressed and will remain active until un-pressed or used in a combo (Ex: CTRL + SHIFT + ESC).
Microsoft has also added  a new resume button to quickly jump back to the last active session without requiring that you find the right tile for the connection. The new button can be found in the app bar when you have an active session running.
Download the update here from Windows Phone Store for free.