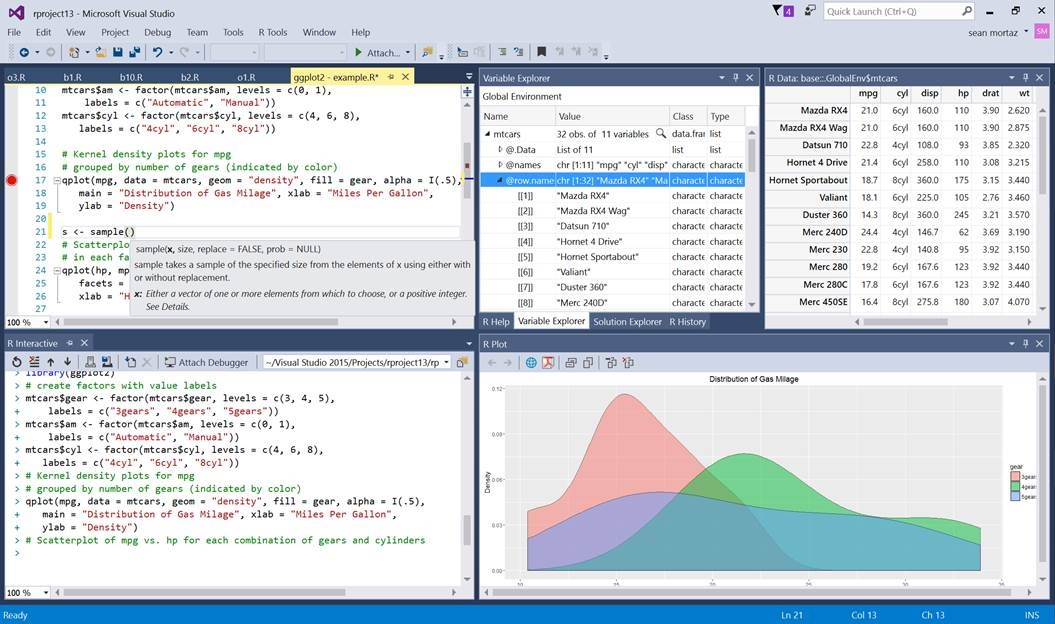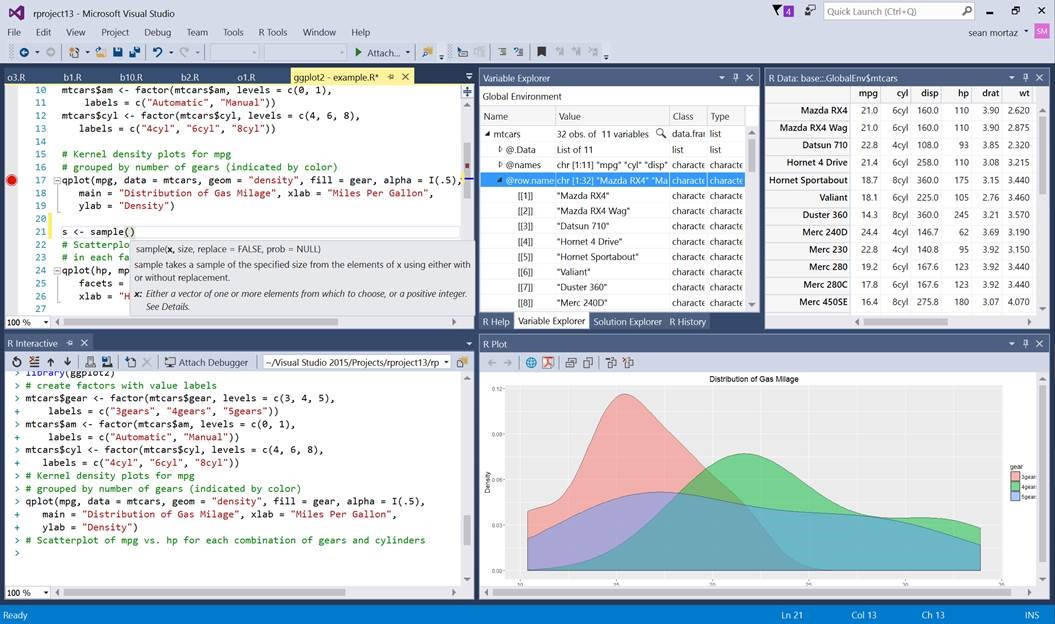 Earlier this year, Microsoft released R Tools for Visual Studio, bringing the powerful statistical capabilities of R to Visual Studio. Just like R, R Tools is an open source project. Today, the company released a fairly major update, bringing SQL integration, and more. Using the SQL integration, developers can access their SQL databases right on R Tools and be able to analyze the data within R Tools on Visual Studio which is very neat. Here's a video which shows off the feature in action:
The update brings a number of other new features which are listed below:
Integrated support for SQL and SQL Stored Procedures.
Multiple plot windows, plot history with plot thumbnails for navigation.
General improvements and bug fixes.
If you are an R Tools user, you can get version 0.5 of R Tools for Visual Studio from GitHub here.