Following the release of Outlook for Apple Watch, Microsoft today announced Outlook watch face for Android Wear. With this, Outlook users can quickly see an overview of their day's schedule along with key details on where they need to be next.
Outlook will show an overview of what's coming up in the next 12 hours, overlaid on the dial of your watch. Colors on the dial match the colors of the calendars you've added to Outlook on your Android phone. Details of your next event are front and center, showing you how much time is left until your next meeting and where you have to be. You also have information on how many new emails you have received since you last looked at your phone.
Microsoft also allows users to personalize their watch face background and accent color.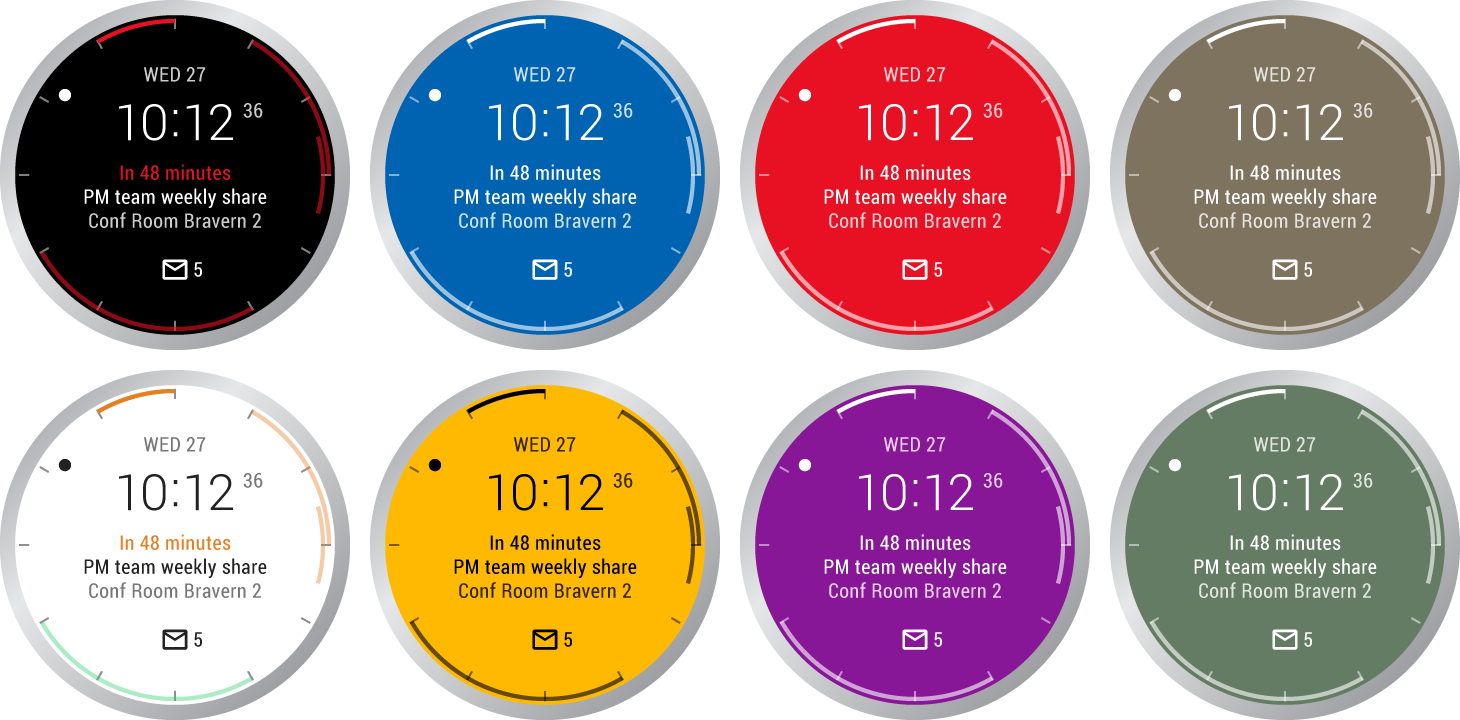 In addition to presenting the information, Outlook also lets users interact with notifications and take action. Users can tap a notification to read and interact with an email. You can take the same actions that are available in Outlook for Android, including archive, schedule, flag and delete. If the email includes an event invitation, you'll also have the ability to RSVP in a snap.