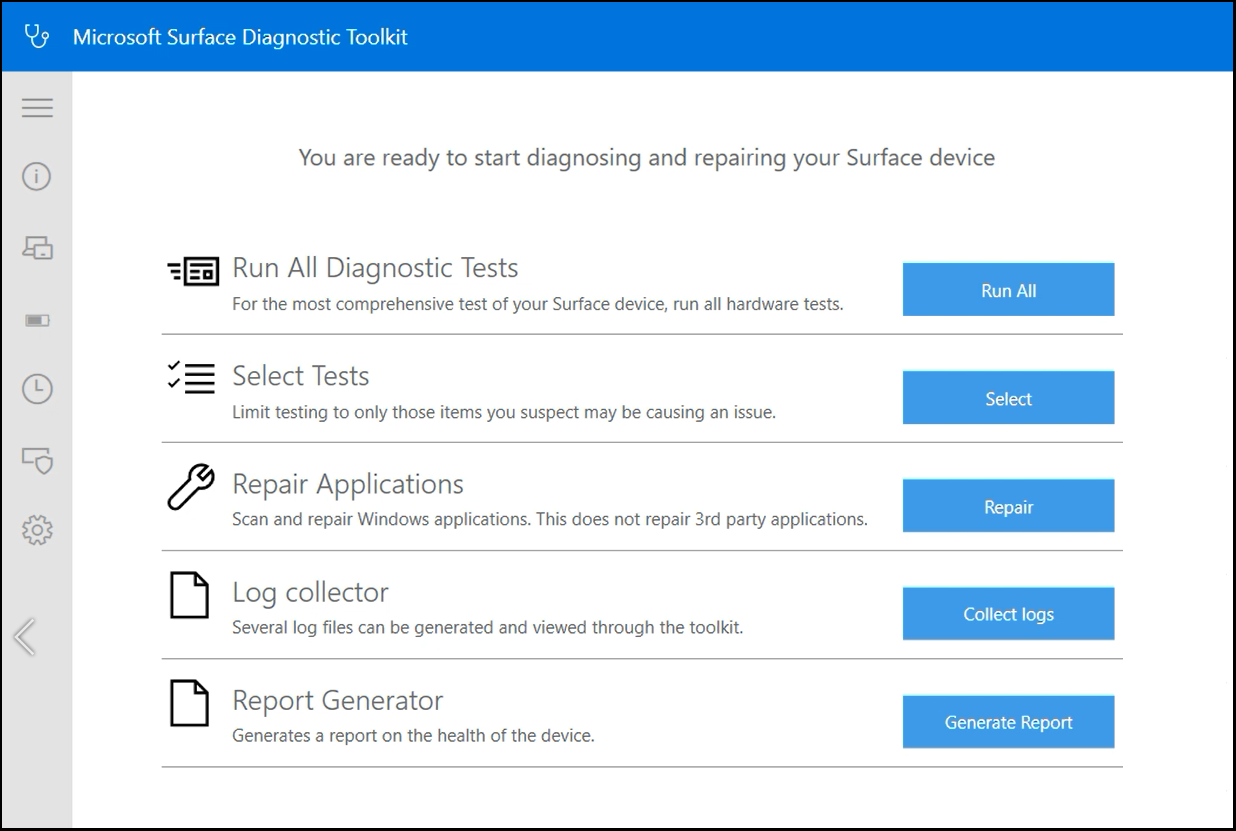 Microsoft yesterday announced the release of Surface Diagnostic Toolkit for Business (SDT) which will help you to quickly resolve hardware, software, and firmware issues in Surface devices, starting with Surface Pro 3 and later. It is important to note that this tool is meant only for IT admins in enterprises. It can do the following:
If SDT finds hardware issues, it generates a report, pinpointing potential causes and recommended troubleshooting steps.
If software is the cause, SDT can instantly repair system files and other core components.
If you need to diagnose devices for geographically dispersed teams, you can install the Surface diagnostic app console and run SDT remotely from your favorite command prompt.
Surface Diagnostic Toolkit can only be installed by running MSI.exe from the command line. You can learn more about this tool here.