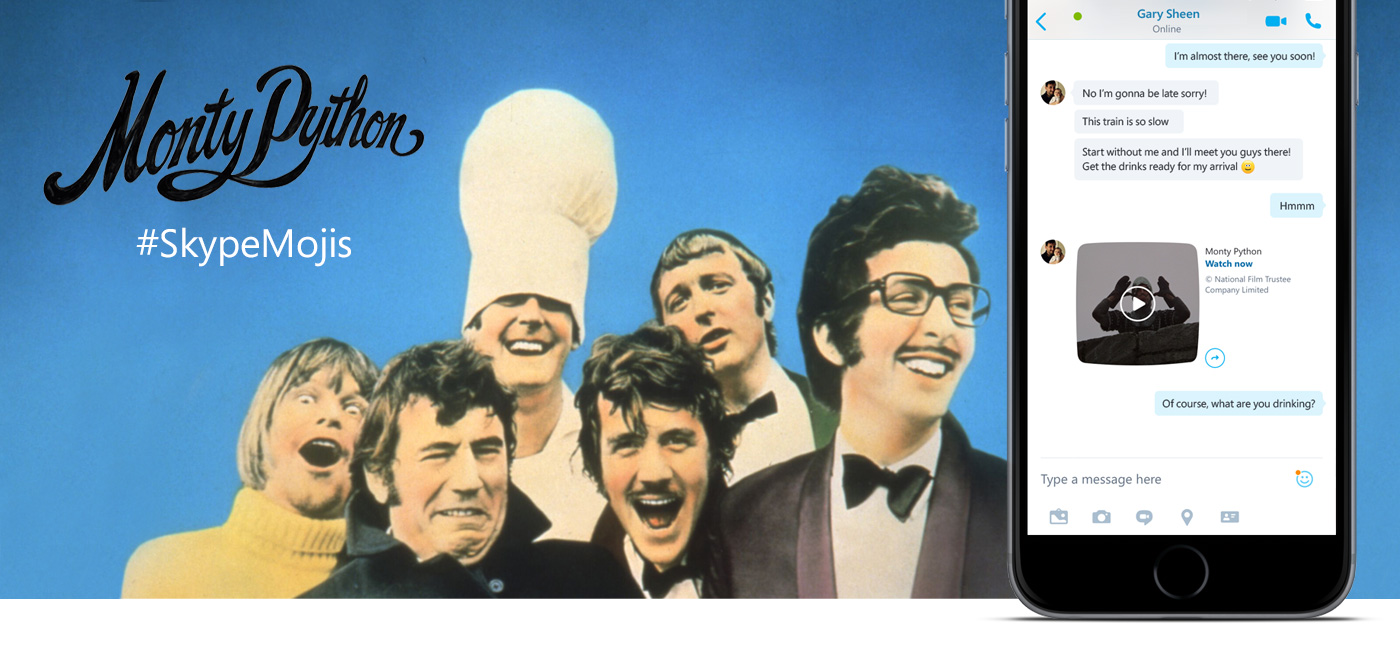 Microsoft today announced the release of Monty Python Skype Mojis. Microsoft is adding 37 popular Python moments from Life of Brian, Holy Grail and Flying Circus.
When words aren't enough, what better way to bring your conversations to life than with an iconic comedy clip? Struggling to end a conversation? Drop a massive foot into the thread! Or, when you simply can't be bothered to hurl comedic abuse at your friends, let the Python crew do the honors.
These exclusive Monty Python Mojis will appear in your Skype emoticon picker soon. To enjoy these latest features, download the latest version of Skype.