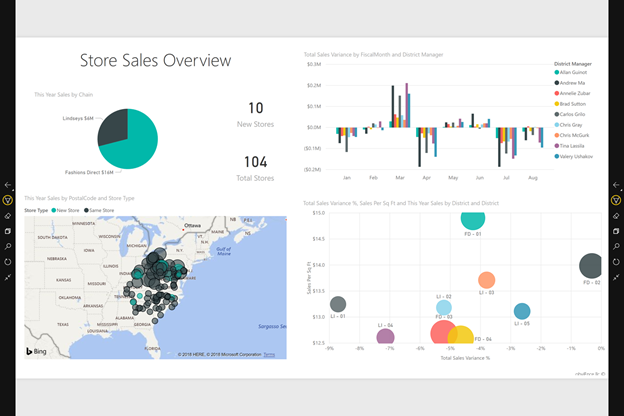 Microsoft recently released an updated Power BI Windows 10 app with enhanced presentation mode capabilities. Presentation mode in the Power BI app is meant for conference rooms and collaboration areas.
Just tap the full screen button in the menu bar to enter Presentation Mode and the app frame will disappear, allowing you to focus on the report or dashboard visuals and data. Depending on your display size, a new action bar will be displayed, either on the bottom of the screen (for up to 84" displays) or on the left and right edges (for 84" and larger displays). Presentation mode also supports pen input, allowing you to highlight items using inking. Also, the actions bar can be undocked and be moved anywhere on your screen.
Download the updated app from Microsoft Store.