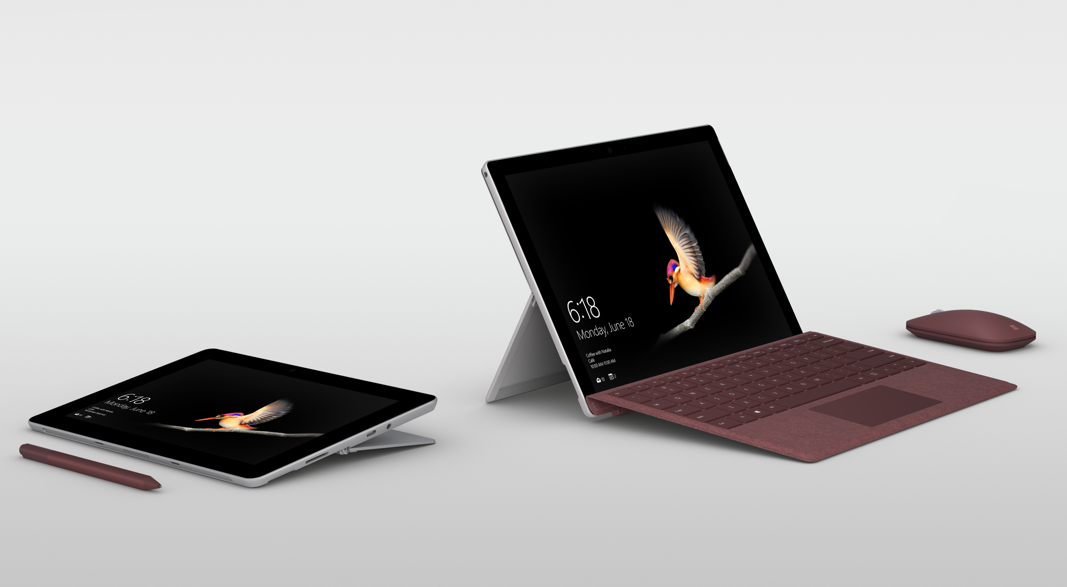 Microsoft's new Surface Go is set to hit store shelves in less than  2 weeks, on the 2nd August 2018. To get some buzz going for the launch of the affordable tablet the company has released a series of ads, most only 15 seconds long, which will be introducing the new tablet to consumers.
The ads focus on the ability of the tablet to be both a PC and a tablet, how light and easy to carry it is, and the ability to use the Surface Pen with the device.
See the ad playlist embedded below.
Microsoft Surface Go tablet is available for pre-order from Microsoft Store and other retailers around the world. Microsoft is currently selling two different versions of Surface Go, one with 4GB RAM/64GB storage and another with 8GB RAM/128GB storage. Find the pricing details below. 
Wi-Fi: 4 GB RAM, 64 GB Storage SSD, $399 USD
Wi-Fi: 8 GB RAM, 128 GB Storage SSD, $549 USD
Microsoft is also selling a different version of Surface Go for commercial customers. The only difference between consumer and commercial version is their operating system. Consumer version of Surface Go runs on Windows 10 Home in S Mode while the commercial version runs on Windows 10 Pro configurable to S Mode. Find the commercial SKUs below.
Wi-Fi: 4 GB RAM, 64 GB Storage SSD, $449 USD
Wi-Fi: 8 GB RAM, 128 GB Storage SSD, $599 USD
If you are from any of the following countries, you can pre-order it today: US, Canada, Australia, New Zealand, Hong Kong, UK, Ireland, France, Germany, Austria, Belgium, Luxembourg, Netherlands, Switzerland, Denmark, Finland, Norway, Sweden, Poland, Taiwan, Italy, Portugal, Spain, Malaysia, and Thailand.
You can pre-order Surface Go here from Microsoft Store.