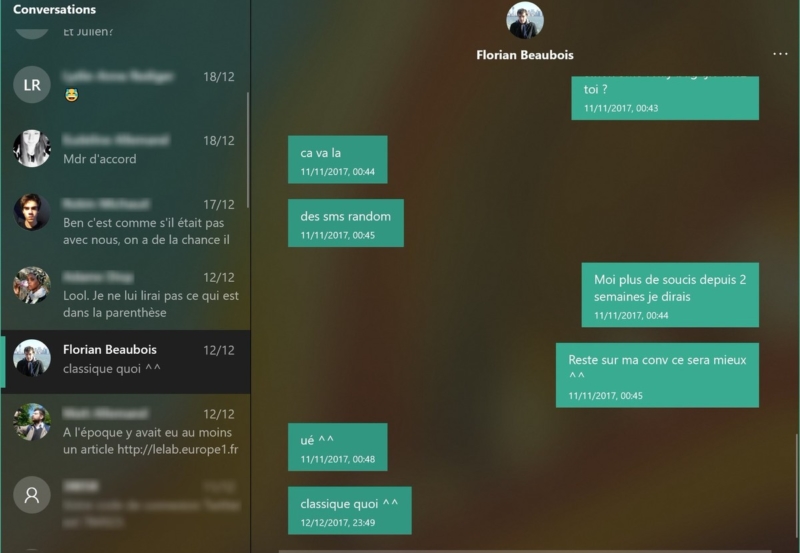 Microsoft updated the Messaging app for Windows 10 last month to incorporate Fluent Design. The update was eventually reverted.
The firm has now rolled out the update again, once more bringing Fluent to the Messaging app. As you can see from the screenshot above, this update makes the app fully take on Acrylic, Microsoft's kind of fictional material that decides how much of the background bleeds into the app while you're using it. The reveal and highlight effects are also present as you navigate the app.
It's mostly useless at the moment, but Microsoft will most likely ship this app in its future Windows 10 foldable devices and always connected PCs, which would need an SMS client for messages from the carrier et al. The app update is not expected to come to Windows 10 phones, due to those devices lacking the necessary APIs to influent fluent design.
This Messaging update is rolling out for insiders who are in the latest build released last night and should roll out to general users in the coming months.