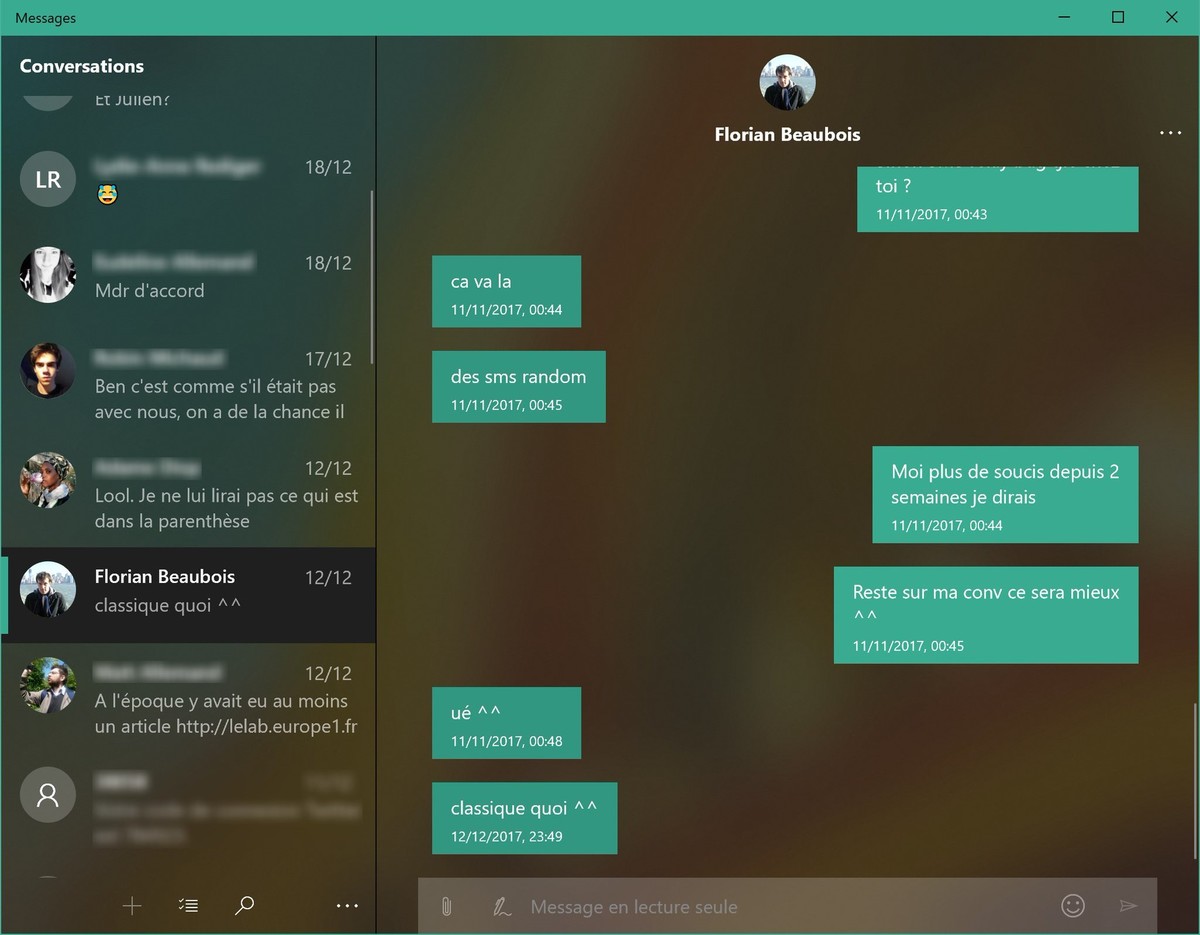 One of the rather superfluous apps in Windows 10, even more than Candy Crush Saga, is the Windows 10 Messaging app, which is meant to keep track of messages sent to you over LTE from your mobile operator and SMS messages sent via Skype SMS Relay service, but don't actually let you send messages.
The app, which was last updated in July 2017, has now seen an update for Insiders in the Fast Ring to version 3.36.14001.0, which brings along a more attractive fluent design, as can be seen in the screenshot above.  It is the first major update since 2016 when Microsoft removed Skype integration from the app.
It is suspected that move may be related to Microsoft's Always-Connected PC strategy, which should see many more PCs shipping with built-in LTE service when carrier SMS messages will become more common.  It is not, however, clear if the app will ever become more functional, beyond getting a cosmetic makeover. There is no evidence the update is connected with Microsoft's rumoured Surface Phone, which will presumably need a much more functional app as found on Windows 10 Mobile.
Via, screenshot WindowsArea.de, the WC