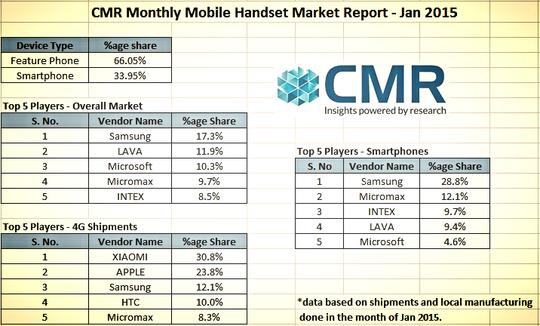 Microsoft is back in the race in India according to market research firm CMR, who recently released data showing Microsoft Mobile is back in the 5th spot in India, with 4.6% smartphone market share in January 2015.
This puts Microsoft ahead of Xiaomi, who held that spot in Q4 2014, according to the IDC.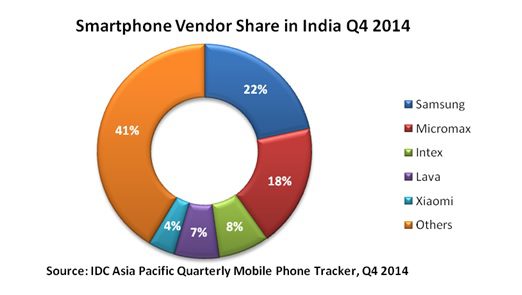 The numbers are not all positive however – while Microsoft grew, the other major OEMs appear to have grown faster, while the Other segment of the pie appears to be shrinking rapidly. Hopefully the introduction of even better value handsets over the past few months will continue to boost sales in the subcontinent.