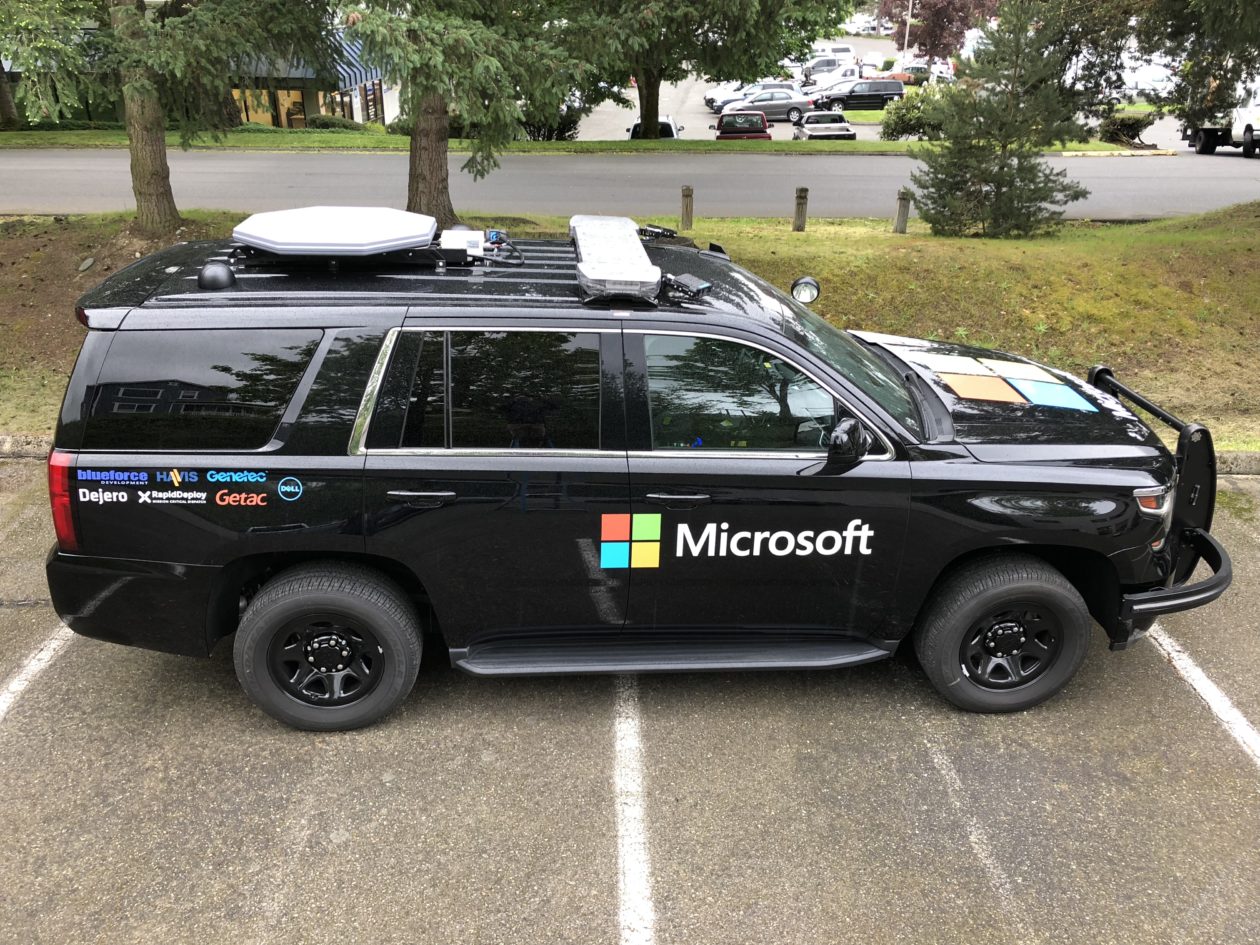 We wrote yesterday that Microsoft was facing competition from Amazon's Alexa in the Connected Car arena and that we have seen little adoption of Microsoft's solution by car companies.
If there is one area where Microsoft however excels it is providing solutions to governments around the world, and their latest Connected Car initiative is a play at exactly that market.
Microsoft has teamed with satellite internet company Kymeta to create "always connected" patrol and tactical vehicles for law enforcement agencies and first responders.
Part of Microsoft's Intelligent Edge strategy, the plan is to turn the cars into data centres on wheels with integration with Microsoft's Azure Cloud services, Windows and other hardware and software.
"Microsoft's Azure cloud-based services can be locally replicated in a deployed environment such as a patrol vehicle, firehouse or command post, and can significantly enhance the capabilities of first responders and defence users, especially when using drones, robots, and IoT devices. Combined with Microsoft Artificial Intelligence tools, this forms the intelligent edge, enabled by Microsoft and Kymeta," said Scott Montgomery, senior industry solution manager, Microsoft. "This is a huge leap forward provided by the combined Microsoft-Kymeta solution, using Kymeta's advanced flat-panel satellite antenna technology to enable reliable mobile communications, in a way that has never been done before."
Microsoft has outfitted two Chevy SUVs with Kymeta's KyWay satellite terminal to demonstrate their solution to law enforcement agencies at a defence industry conference in Tampa next week and a connectivity event in Charlotte.
The vehicles will be able to quickly upload images and video to the cloud, but as part of the Intelligent Edge also process information locally.
Microsoft has been promoting their AI technologies such as voice-recognition and translation products to the American Intelligence Community with Dana Barnes, vice president of the Microsofts national-security group, saying "… we are a solid cloud platform that the federal government can put their trust in."
Via Geekwire.com