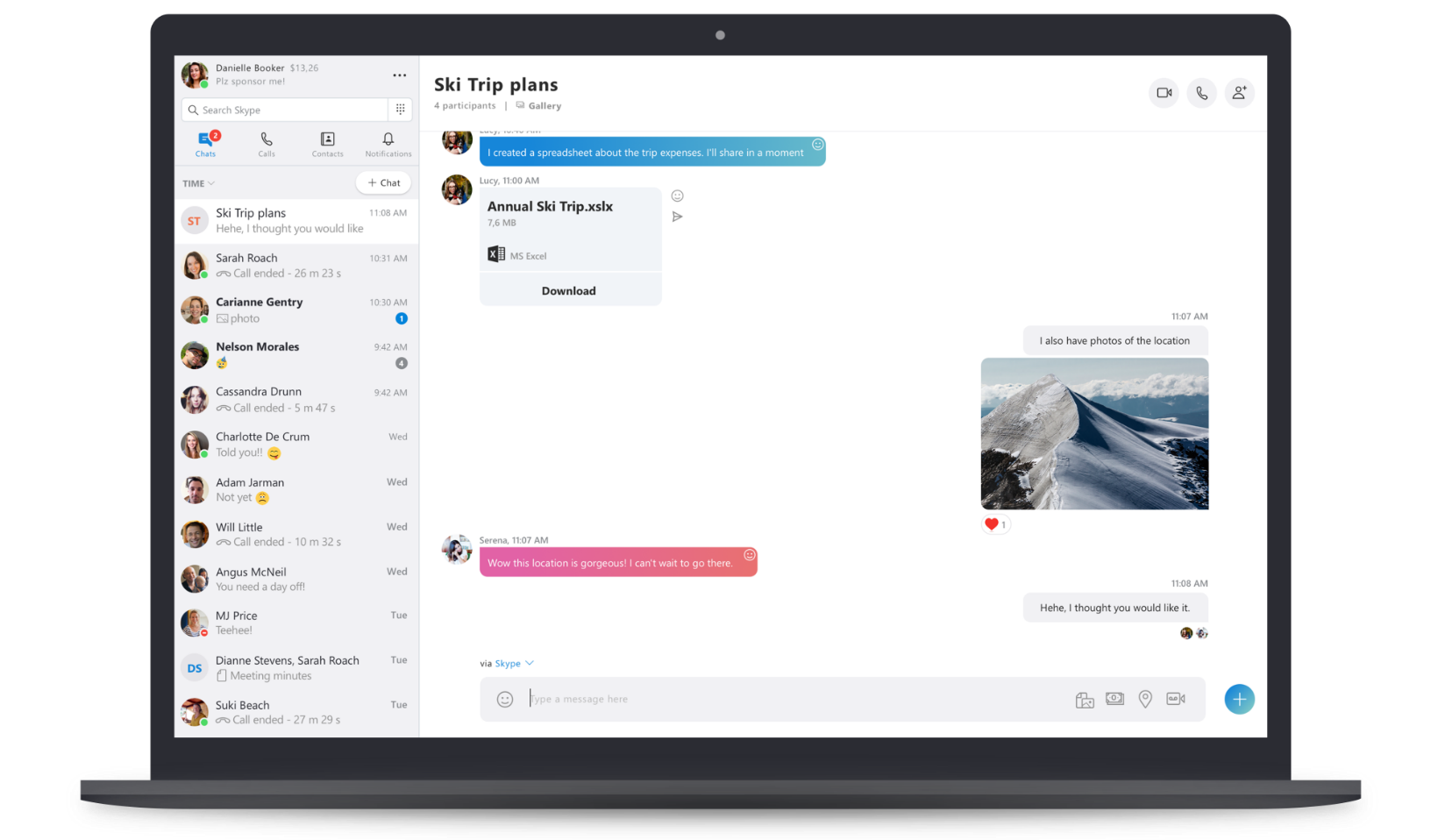 Back in July, Microsoft announced that it will discontinue Skype classic app from September 1, 2018. Microsoft's plan was to roll out an updated version of Skype (version 8.0) for desktop that will replace Skype version 7.0 (Skype classic). Based on the customer feedback, Microsoft last month announced that it will support Skype classic app beyond Sep 1st, the previously announced EOL date. Microsoft today provided an update on the upcoming changes. Instead of removing support for Skype Classic app altogether, Microsoft will be doing it in waves over the next several months.
Desktop: First wave begins on 11/1/2018
Mobile devices and tablets: First wave begins on 11/15/2018
Microsoft will be sending an email to people still using older Skype versions so they know the update is coming. Based on the feedback, Microsoft is working on a number of features for Skype version 8. Find the list of upcoming features below.
Working on these now
These are next
Fundamentals
Performance improvements
Keyboard shortcuts guide
Show Skype version on sign-in screen
Even more performance improvements
Resizable left pane on desktop
Swipe actions on mobile
Calling
Setting for a secondary ringing device
Advanced webcam settings
Separate Skype volume control on Mac
Setting for incoming call notifications when in Do Not Disturb mode
Indicator for who's talking in large calls
Easier switch between cameras
Select which app or window to share when screensharing
Messaging
Find within current conversation
Setting to change font size on desktop
Share a Skype contact
Global conversation search shows more than 20 results
Customize "Enter" or "Return" to send message or add a line
Save-as for audio files like mp3
Hide conversations in chat list
Setting to disable link previews
Find in current conversation shows more than 30 results
SMS connect
Contacts/people
Setting for allowing Skype to Skype calls only from contacts
Improved availability status
Add phone number as a contact
Global people search shows more than 20 results
Add phone number to an existing contact
More control over availability status
Setting for allowing calls to your Skype Number only from contacts
Address book sync on Mac
Store app for Windows 10 PC
Improve copy-paste to dialpad
App icon in system tray
Split view
Source: Skype