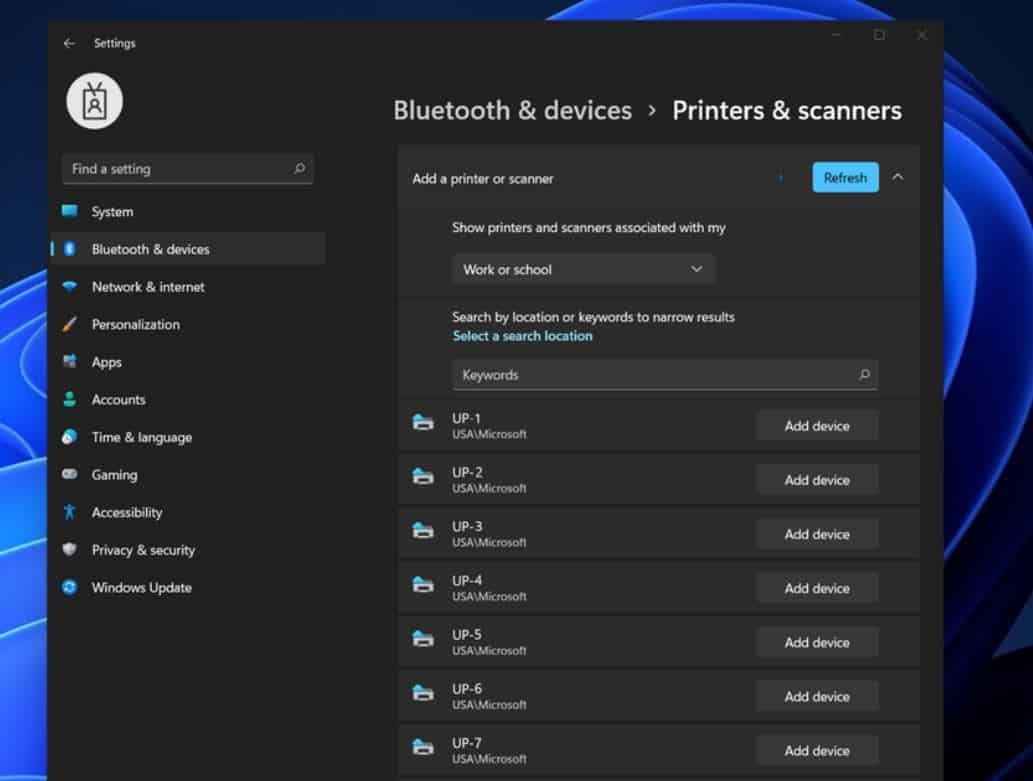 Microsoft yesterday revealed the improved print experience coming in Windows 11. As you can see from the screenshot above, you can now add a printer in the Windows 11 Settings app. For Universal Print driver printers, Microsoft is adding the ability to add a PIN to a print job. You can read about other print related improvements coming in Windows 11 below.
With Windows 11, Microsoft is adding support for Print Support Application (PSA) in Windows. Windows ships an inbox printer class driver based on the standards based Mopria printing protocol. This enables a simple and seamless printing experience and eliminates the need for users to install additional software or custom drivers to connect and print to their Mopria-certified printers.
The Universal Print driver on Windows 11 can be extended by printer manufacturers and/or Managed Print Software (MPS) solutions with additional custom features and workflows by publishing a PSA to Microsoft Store. These UWP apps are not drivers and run in the user's context. When installed on the user's Windows 11 device, the PSA may run in the background to process print jobs for the corresponding printer or can offer an advanced print user interface.
PSA will also be available outside the commercial Universal Print service configuration on a consumer Windows 11 device. Apps will install automatically from the store when the home user connects a printer to the home network.
Microsoft is bringing some enhanced support for the Internet Printing Protocol (IPP) to the Windows ecosystem. IPP has been implemented in Windows 10 for network printers since 2018. With Windows 11, we are adding IPP over USB to widen hardware support using IPP. To support IPP and PSA in an enterprise environment, Windows also supports directed discovery of IPP printers.
Source: Microsoft