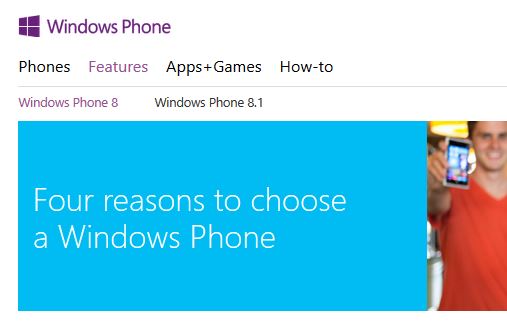 It seems Microsoft has already started preparing for Windows Phone 8.1 release to the general public. Windows Phone 8.1 branding was spotted on Microsoft's Windows Phone homepage alongside the current Windows Phone 8. However when you click the link, it leads to dead page. But the URL of the dead link gives us the hint on the contents it will contain when launched. The link will showcase the top features on Windows Phone 8.1.
http://www.windowsphone.com/en-US/features/Top-features-Windows-Phone-81
Microsoft is expected to detail Windows Phone 8.1 update in its upcoming BUILD developer conference which is happening on April 1st week.